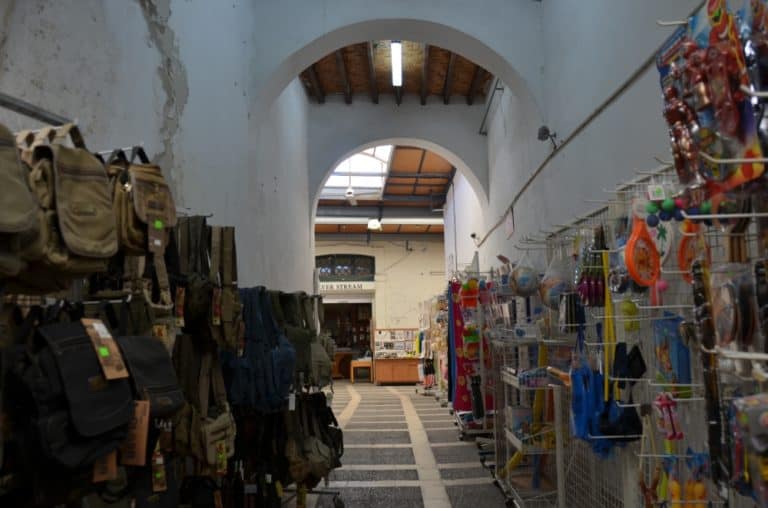 [ Apr.2015 ] We looked for the indoor market in Paphos in Cyprus where we stayed.
Our guide book says that it is in the early 20th century building.
We did not expect too much as the book says "they used to sell fresh foods, but now it is dominated by the souvenirs and trinkets".
But when we saw the deserted place, we felt sad, though it may be more lively in summer with many tourists.
The noticeable thing was the sign saying "Turkish troops out of Cyprus.
Cyprus free and European".