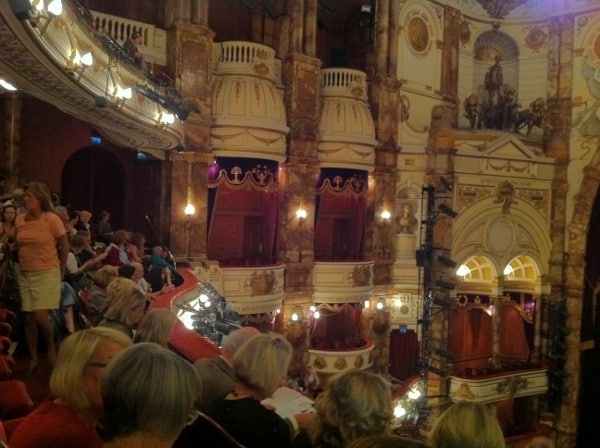 [July, 2011] I went to London Coliseum this week.
This theatre is the home of English National Opera, but this time I went to see a ballet 'Romeo&Juliet.
Two top stars from Bolshoi, Ivan Vassiliev and Nathalia Osipova were featured and presented by a Danish ballet company.
The choreography was by Frederic Ashton, which was quite different from the one I am familiar with and very interesting, though Romeo had a big thigh, as big as female dancer's body… This theatre is one of the best in London and was founded in 1904 and completed the renovation 100 years later.