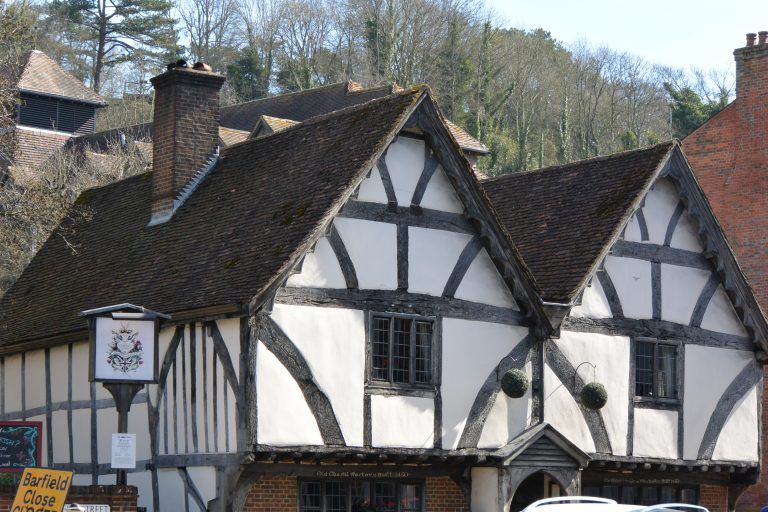 [ Mar.2017 ] At the weekend when the weather forecast was good, we went to Winchester from home in London by train.
On the way, we had to change the train at Reading whose station was remarkably modern as a British railway station, which reminded me of some of the Spanish ones.
It is a public place where everyone can use, but apparently it is a privately owned property, so you need a permit to take photos.
There are places like that in London, too.
After about 2 hour journey, we arrived in Winchester.
Because we had booked a table in a restaurant called The Chesil Rectory at noon, we went there straight away.
12 o'clock for lunch was too early for us, but this was the only time left for us to book, which means it was a popular restaurant.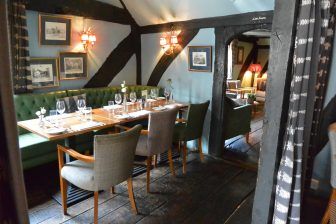 It is said that it was voted Britain's third most romantic restaurant by The Times newspaper.
The speciality here is the building.
It was built in 1425-50 by a wealthy merchant, but in the 16th century it was seized by Henry VIII as the part of 'the dissolution of the monasteries', because it was on the land of St. Mary's Abbey.
The king gave this house to his daughter, Queen Mary, but her lavish wedding in 1554 at Winchester Cathedral almost bankrupted the city, so as a part of the payment, the house was bequeathed to the city in the next year.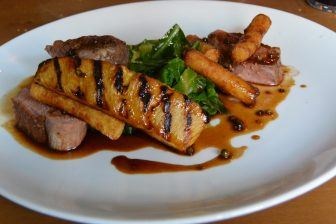 After that, it became a merchant's house, an antique shop, a tannery and so on and for the last 85 years it has been a restaurant.
Here we had a chicken liver pate as the starter, which was very good with the crispy bread.
For the main, I had a duck dish and my husband chose a pork dish.
Both tasted good, but somewhat reminded me of our usual pub lunch.
I suppose the taste of British cuisines are generally based on the gravy sauce.
My dessert was excellent.
It was a cake made of meringue which was crispy outside and soft inside.
In Britain, the bread is not free, not like in Italy and other countries.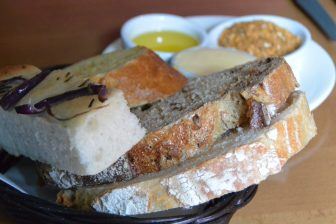 The bread here was £2.95 (about 3.41 euros) but they served various kinds of bread with some dips, one of which was chopped Middle Eastern nuts, very unique.
With a carafe of red wine, the bill was a little more than £85, which was not bad.
We learned afterwards that there are several restaurants run by famous chefs in this city, so it is a hard-fought field of the restaurant industry.