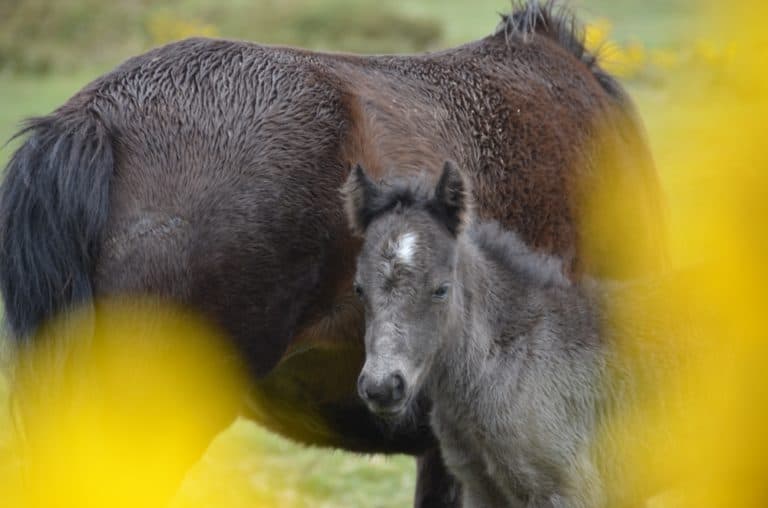 [ May 2015 ] There are unique wild ponies in Dartmoor in Devon, in the south west of England.
When we went out into nature, away from the towns, we soon came across those ponies hanging around by the roadside.
They did not move when our cars approached.
We got out of the car and went up to them but they showed no interest in us.
They were eating the grass, quietly surrounded by golden flowers.
Scientists think that these Dartmoor Ponies have been used by people since 3,500 BC.
There were more than 25,000 ponies in the 1930s, but the number had decreased to around 5,000 now.
By the way, you must not give any food to them.
Apparently, it is forbidden by law.