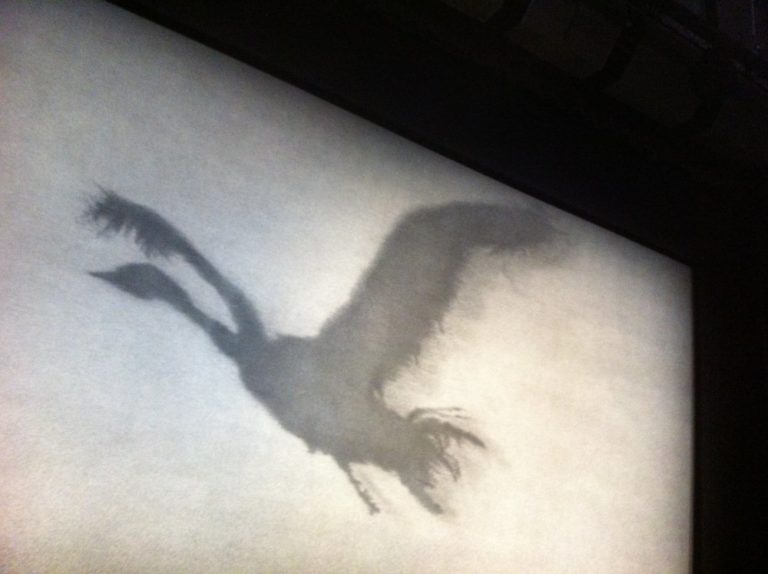 [ Jan.2014 ] I saw Matthew Bourne's "Swan Lake" at Sadler's Wells Theatre in London.
It was a sensation when they showed it for the first time in 1995, because all the swans are danced by male dancers.
Sonce then, it has become a standard modern dance.
This was my third time to see this.
But according to the leaflet, they have been changing here and there during these years.
Apparently they toned down the comical side and emphasized its dramatic side.
Surely, this time, there was not a scene which made me laugh a lot when I saw it first time.
Probably the main reason I laughed was the gap between Swan Lake of the classical ballet which I was so used to and this modern version.
Now this modern Swan Lake is the acknowledged success on its own, so they do not need to surprise us or make us laugh.
This time, the Queen made me a strong impression which was a bit of surprise for me.