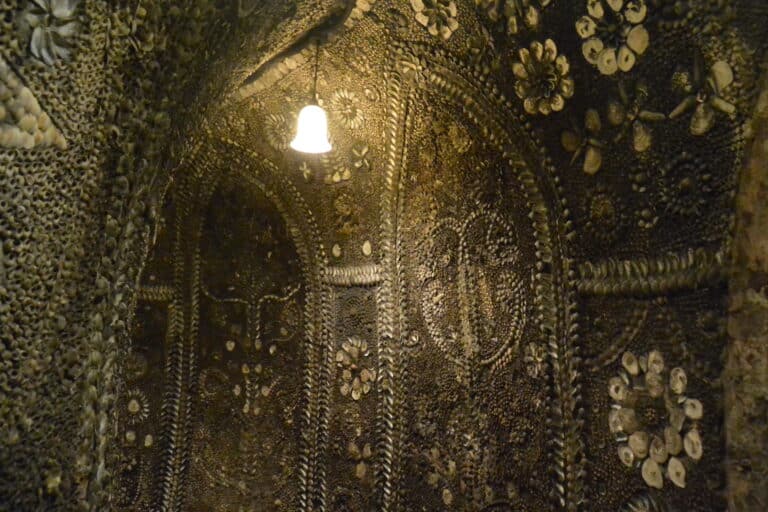 [July 2021] Margate, a seaside town in the southeastern part of England, was generally not our sort of place, but there was only one place that we were happy to have visited.
It's Shell Grotto.
Shell Grotto, as the name implies, is a cave whose walls are made of shells.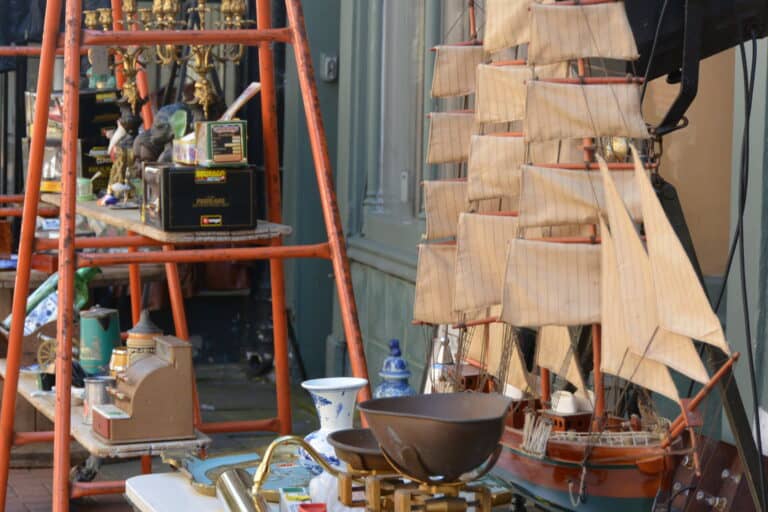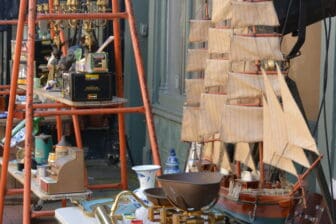 When I was searching for the highlights of Margate in advance, I came across this attraction.
As usual, as part of the Covid measures, we had to make a reservation in advance, so we booked at 3 pm.
Admission was reasonably priced at £ 4.50 per person.
We walked inland away from the crowded beach, and first passed through a small antique shop area.
I could feel the intention to make this antique area a little tourist destination, but it was too small.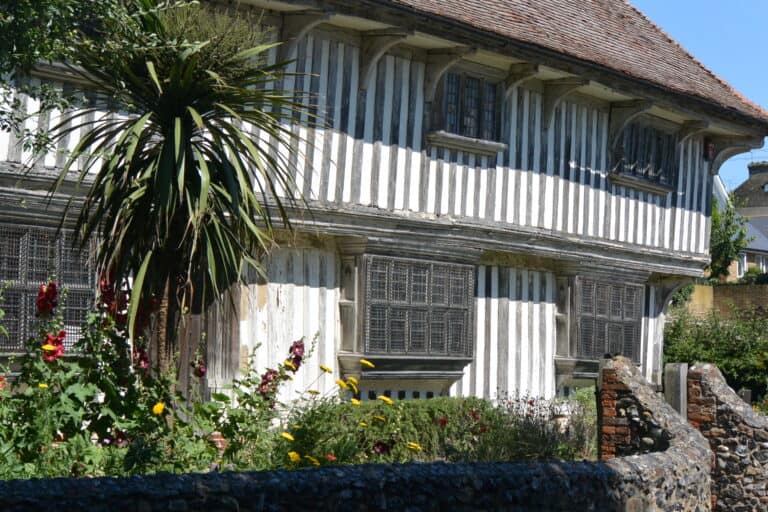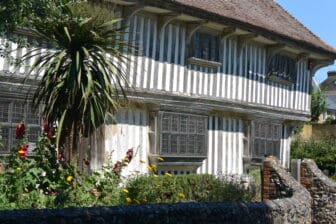 When you go further from there, you will see an old-fashioned house called The Tudor House on your left.
According to the online information, the inside of the house can be visited, but when we were there, it seemed to be tightly closed.
Continue straight on this road, and around the point when you're becoming tired of walking, take a peek at the road that turns left and you'll see the Shell Grotto sign.
It looked like a normal shop, but when we entered here and told that we had a reservation, we were told to go to the back, where there was a staircase going down to the cave.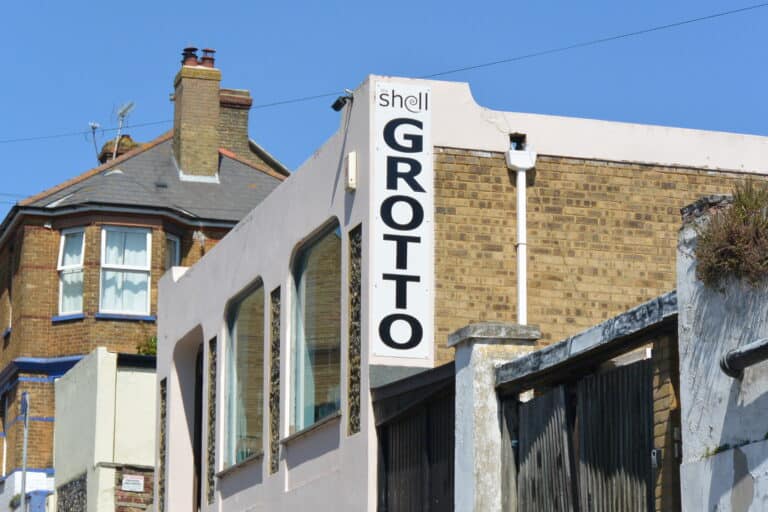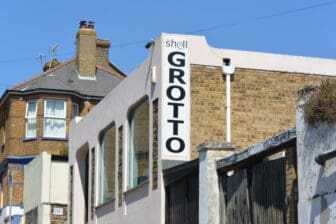 When we went down, there was an ordinary tunnel first, then a little further down there was a cave with beautiful shell walls that I had seen in the photos when I made a reservation.
It's really fine work and it's very beautiful.
According to the pamphlet I received, the number of shellfish used is as many as 4.6 million.
The length of the cave is 30.7 metres.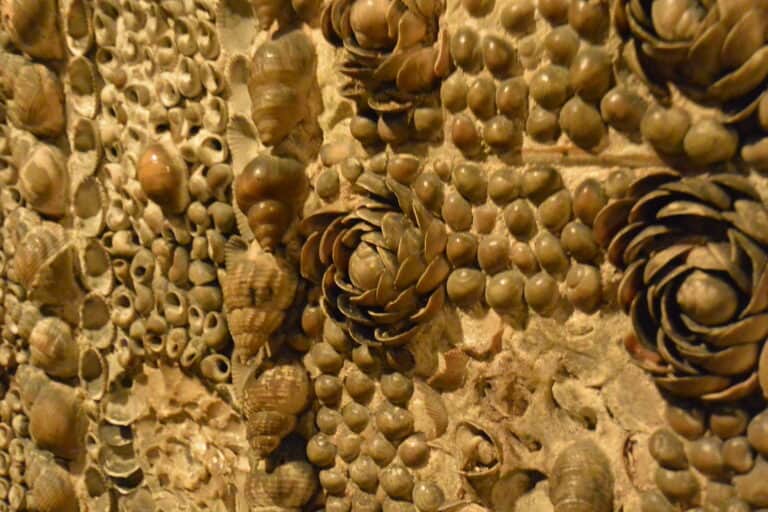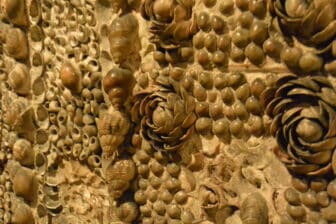 The innermost part was an open space, and it may have been a church apparently.
It was discovered in 1835, but it is still unknown when, who made it, and for what.
When my husband searched online, a child accidentally discovered it, and the parents saw it as a business opportunity, purchased the land around it, and started opening it to the public in 1838 as a tourist attraction.
Perhaps because it is still a privately owned tourist destination, I felt somehow amateurish at the shop at the entrance.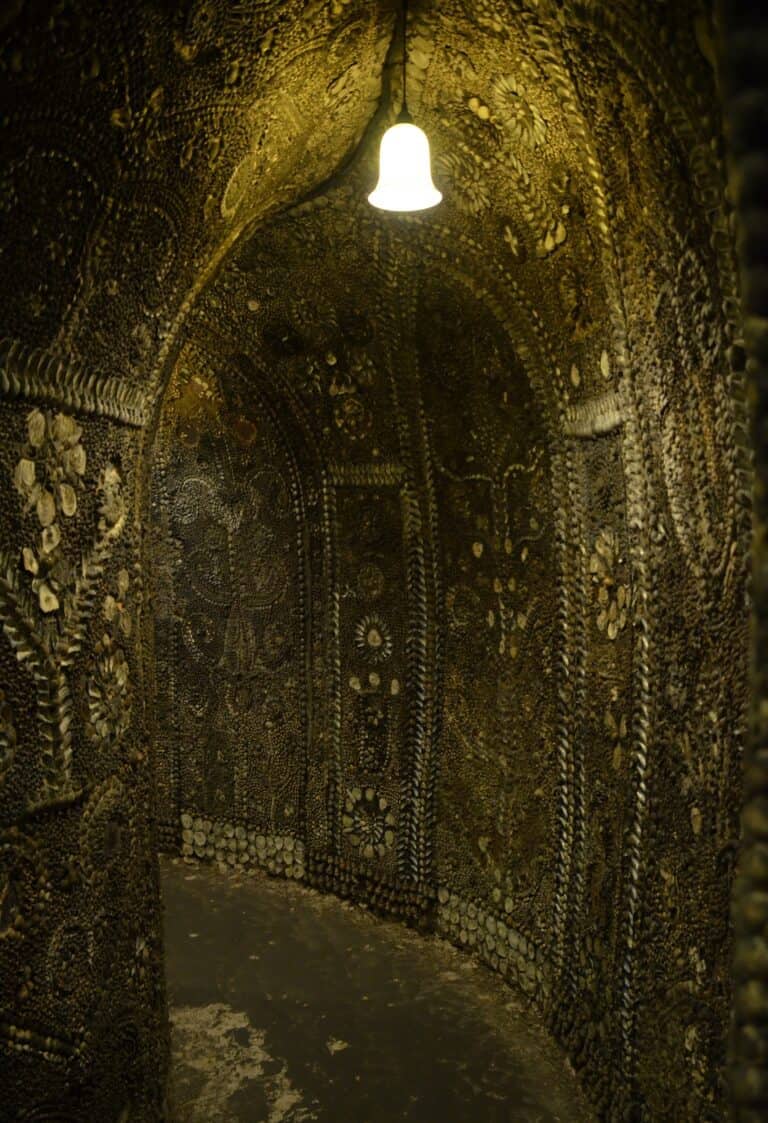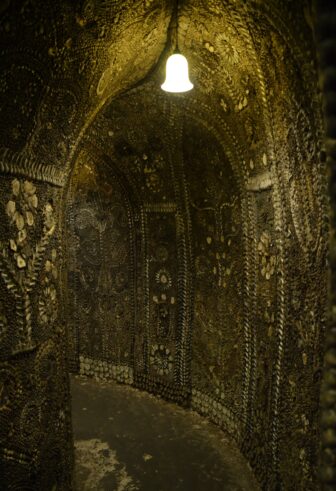 I saw something similar to this shell wall in Polperro, a village in southwest England last year, so it may be a work that is not uncommon at the seaside towns of England.
However, the scale here was so large, and the setting of the cave was wonderful, so I thought it was worth a look.
I'm also attracted to the mystery that the actual history is unknown.
According to the pamphlet, there are nearly 20 panels in total, each decorated according to the theme.
It was dim, so I regret that I couldn't take the pictures as well as I expected.
Well, the sun was still high after we finished looking here, but we decided to go home.
We thought the train would still be not too crowded before the beach-filled masses returned.
And we were correct.
The train to come here was full of horror, but on the way back it was calm and I could sleep.
Shell Grotto was good, but I'm probably not going to visit Margate again.