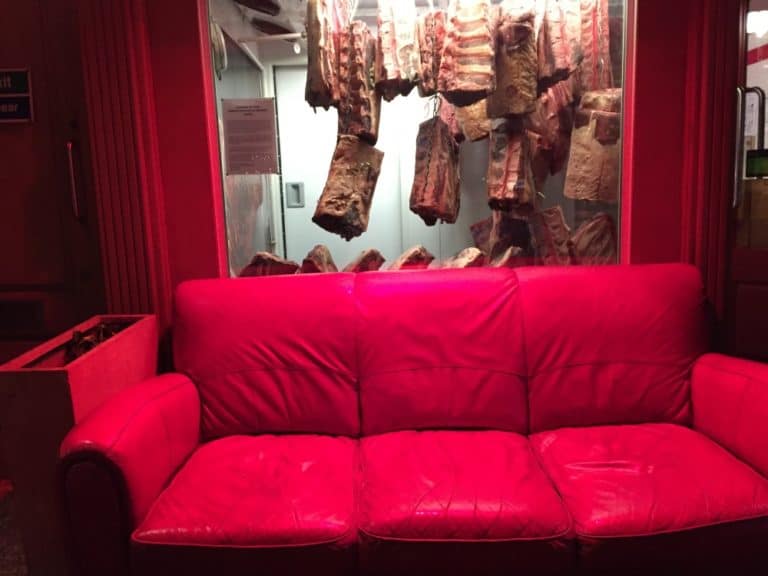 [ Dec.2015 ] I would like to introduce a restaurant we went in London which we were very satisfied with.
As you can see from their name, Macellaio Roberto Costa, it is an Italian restaurant.
Mecellaio means butcher and this photo is the front of the restaurant with many hanging chunks of beef.
All of their meats are from Italy.
They use Fassona, a breed of cows from Piedmont.
The good news is that apparently Fassona has less cholesterol than chicken.
They stick knives into the table when they served the food.
The hooks for coats were knives, too.
I chose the heart for the starter.
It was thinly sliced and served with the sauce of garlic, chili and rosemary, which was very tasty.
Our main dish was Fiorentina, the steak with bone.
It was excellent.
They were not cheap, but I would definitely go back there.