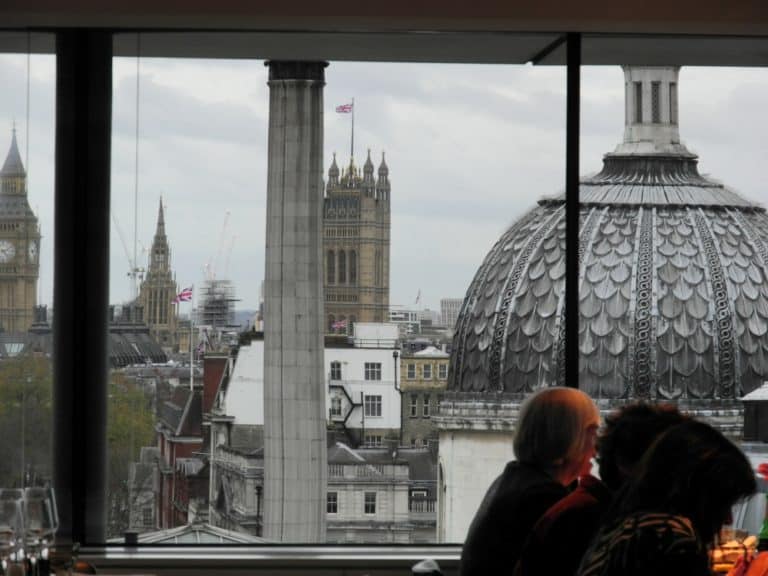 [ Nov.2015 ] I have been hearing that the restaurant on the top floor of National Portrait Gallery in London has got a great view and the foods are good, so we decided to go there.
Of course we booked in advance.
When we arrived there, the customers without booking were rejected one after another.
It seemed a very popular restaurant.
Fortunately we were led to a table next to the window where we could see Big Ben and Nelson's Column.
It was late autumn in London, so we could not complain about the grey sky.
The shape of the restaurant was very similar to Tower Restaurant that we went just a couple of weeks before in Edinburgh.
After drinking Bellini, we took the two course menu which was offered on the day.
Both the main and dessert were very good.
I looked up the internet afterwards and found that the cooking here is done by a catering company called "Company of Cooks".
And the same company is working in the restaurant of Royal Opera House.
I did not know the restaurant industry is structured like this…