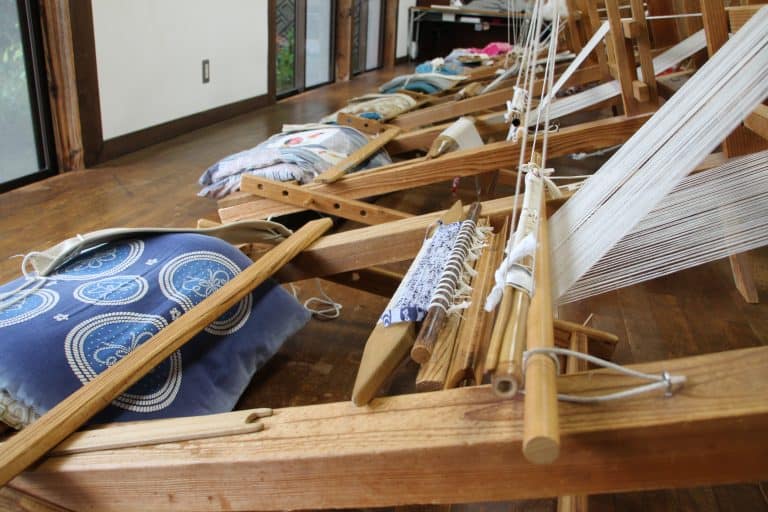 [ Aug.2016 ] On the second day of our stay in Sado Island in Japan, it was raining very hard.
That was the day when Typhoon Lionrock arrived in Japan and killed many people.
The earlier forecast was saying that Sado area could be under threat, but we could avoid the direct hit.
The taxi driver in Niigata City where the boat to Sado started said "we won't have typhoons here" and I thought he was too optimistic, but in fact he was right.
But it was raining very heavily and we could not walk around outside, so we decided to go to the Aikawa Traditional Skill Exhibition Centre where we could experience the traditional weaving and pottery.
Experiencing the local crafts during our holidays is another thing we enjoy very much.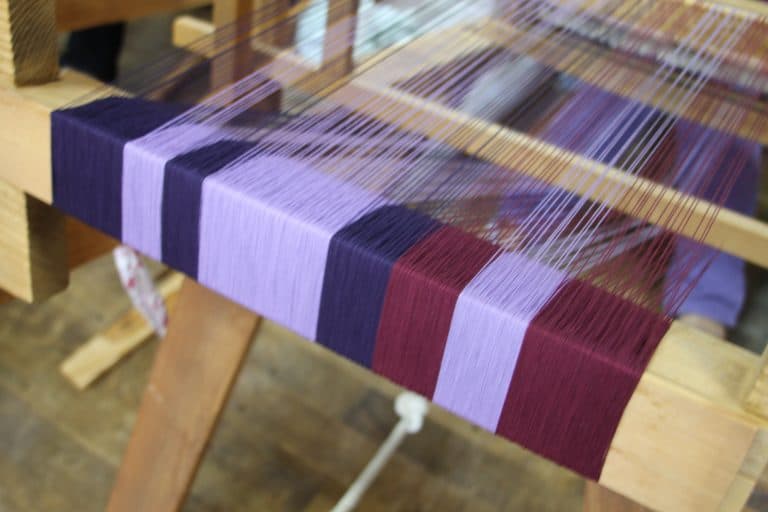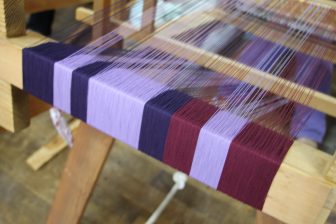 And I am very much interested in weaving.
The traditional weaving here is called Sakiori.
They use normal cotton threads for the warp, but weft is the thin and long cloth which was made by tearing old cotton cloths.
And the warps and wefts are tapped into a new cloth by a heavy wooden stick called "Hi".
The weavers have to pull the warps by their own back like some of the South East Asian weaving.
I had experienced some techniques of weaving before, but it was the first time for me to do this way.
Also, we had to use our foot to change the crossing of the warps, which was very difficult.
There were two tutors and at first we were hopeless students, but gradually we got used to the movement and the sound of "Hi" became rhythmic.
After the fixed two hours and our utmost concentration, we completed a kind of centerpiece.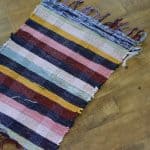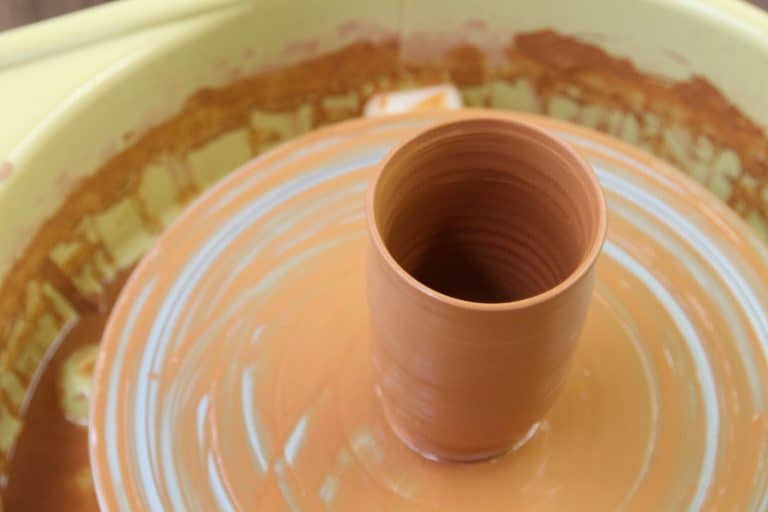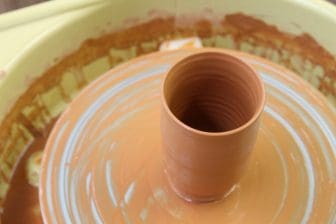 Before we started weaving, we chose the loom on which the colourful warps were already set, but in the end, we realised that the colour of the end result cloth would be decided by the wefts.
Understanding that, I felt like trying more to make better patterns, but in fact, the muscle ache the next day was incredible, mainly because of the heavy "Hi", so I could not have done more.
While my friend and I were absorbed in weaving, my husband tried Mumyouiyaki Pottery.
This pottery has 200 years of history and they use special red clay which is produced only here near the vein of gold.
I did not see how he made it, but the cup he made with the potters wheel and fired by the professional person was impressive.
We still use it at home.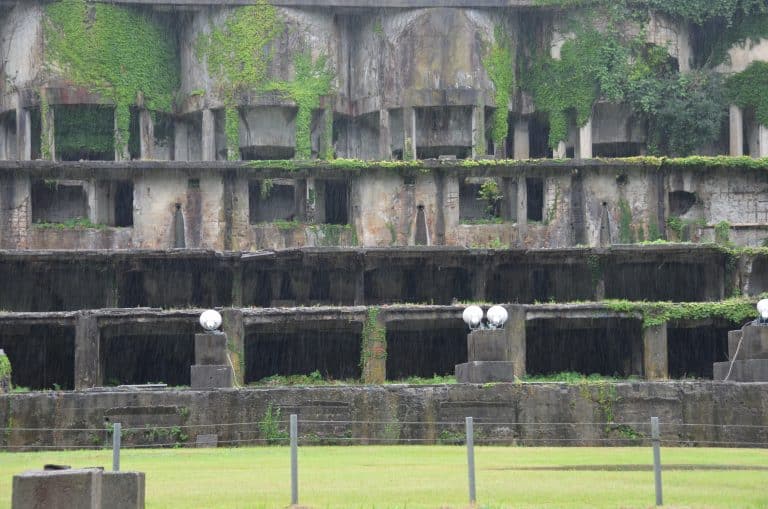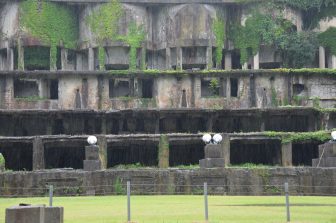 Having a great time in this Exhibition Centre, we went out to find that the rain was still pouring.
Just outside of this Centre there was the ruin of a gold sorting factory and the thickener.
We walked around and looked at them.
The atmosphere there was rather sad in the rain.