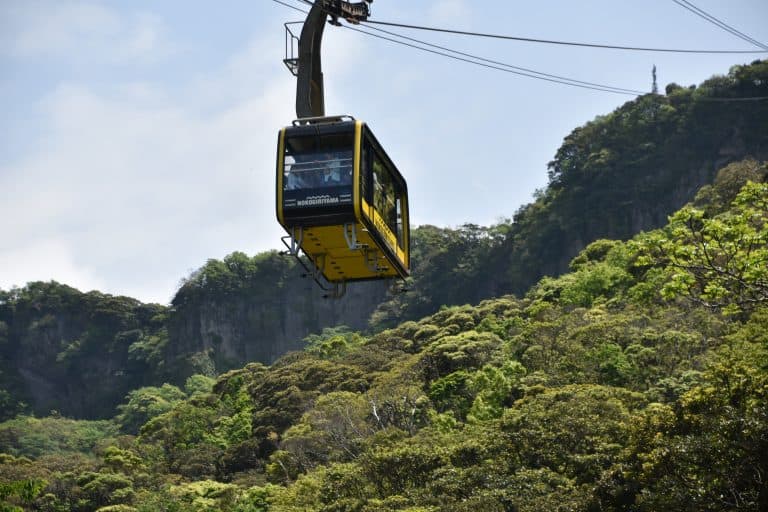 [ May 2019 ] In the middle of Golden Week (about a week from the end of April to early May, with many national holidays in Japan), we went to Mt. Nokogiri, in Chiba prefecture.
A friend of ours had bought the limited express train tickets far in advance, so we could travel smoothly to the nearest station for the mountain.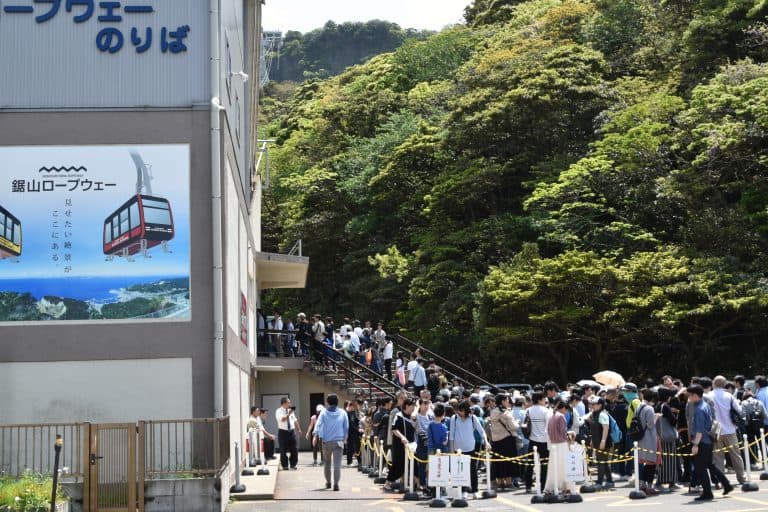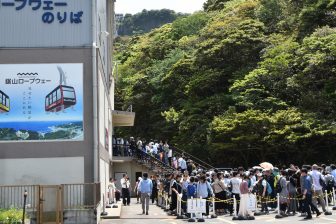 We got off at Hamakanaya, a very simple station, and went to a convenience store to buy some Onigiri (rice balls).
We were going to eat them on top of the mountain and Onigiri is the best food for picnic in Japan.
To get to the top of Mt. Nikogiri, you can go by cable car.
We went up to the station and were surprised to see so many people queuing.
This is the reality of Golden Week in Japan.
We bought the return tickets (930 yen=£6.80, €7.60, $8.70) and joined the queue.
We waited about 50 minutes.
Well, it was not too bad as we chatted all the time with the friends we met after a long time.
One of the friends told us that Mt. Nokogiri is one of the top destinations for foreign people in Japan, which I did not expect.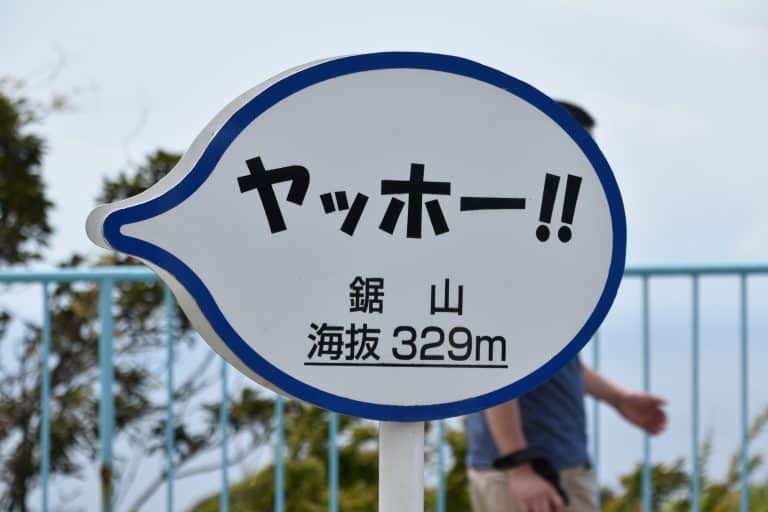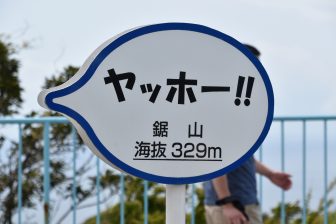 As if to prove that, there were many leaflets, such as the area map, which had English translations and there are a few foreign looking people in the queue.
There are red and yellow gondolas and they usually run every 15 minutes, but on the day of many queuing people, they were running every 5 minutes.
Apparently, these gondolas were made in Switzerland.
The capacity of each gondola was 41 people, which was rather odd.
That is because they thought of a group of 40 tourists and one guide.
We waited for a long time but the riding time was only about 4 minutes.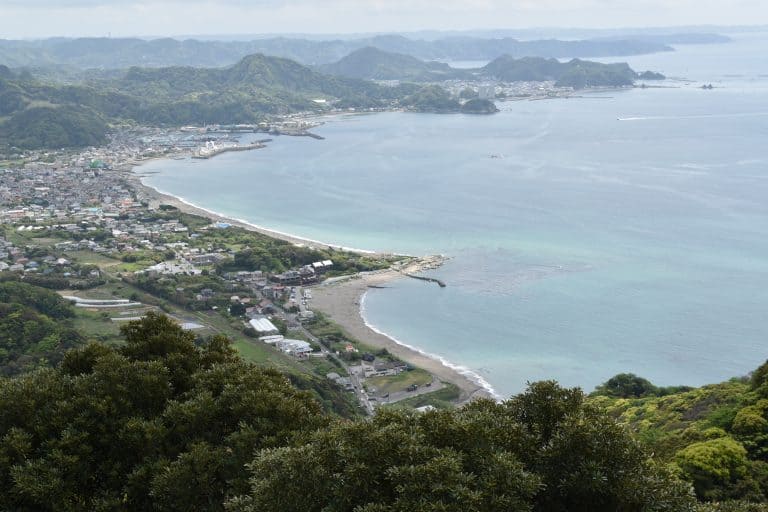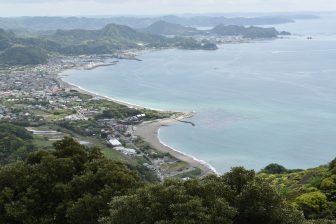 Mt. Nokogiri is only 329 metres high.
Even so, the view from the top was magnificent and I felt as if we had come all the way up to a much higher mountain.
If you walk up, it would take about 90 minutes. apparently.
At the Sancho (summit) Station, they were selling black ice cream called 'Hell Ice Cream'.
I was interested, but did not buy it because I thought that we could try it later, but they were not selling it on the way back.
I am still wondering what it would taste like.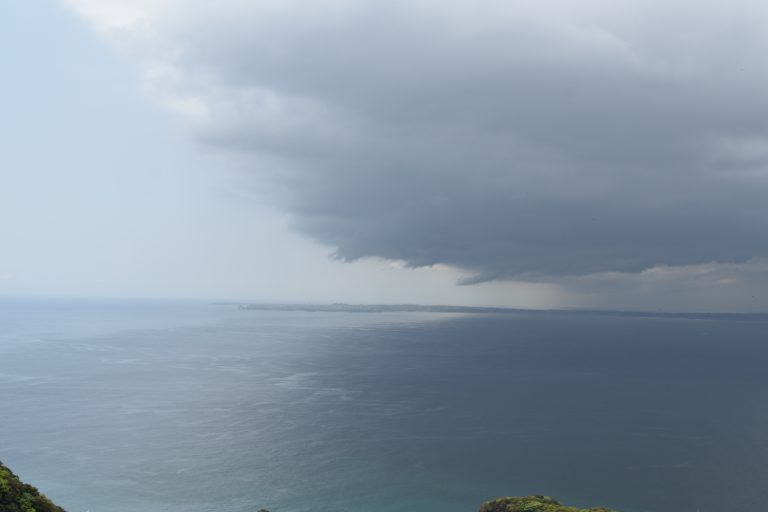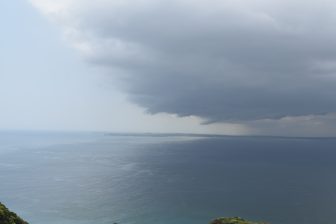 After enjoying the view at the Mountain Summit Observation Platform, we ate Onigiri there at the bench.
Even Onigiris from the convenience store tasted great here.
The weather forecast for the day was not so good and from the mountain we could see the dark clouds floating over Tokyo area.
Fortunately, it was fine on Mt. Nokogiri.