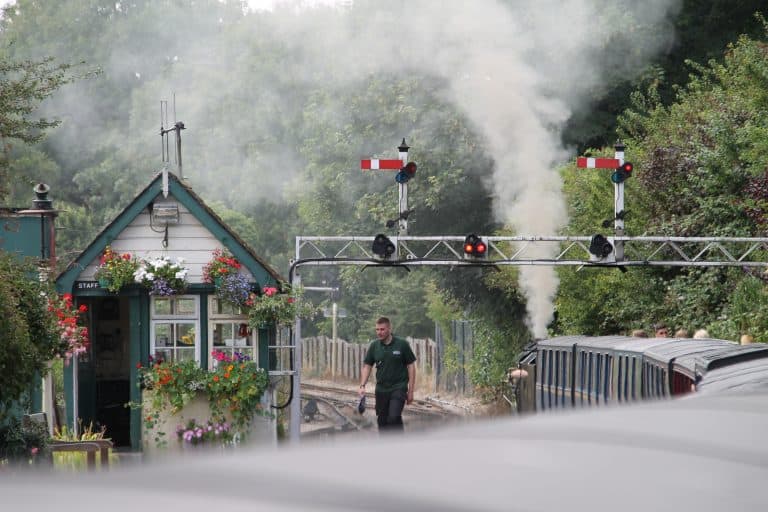 [ Aug.2016 ] While my mother was staying with us in London, our friends invited us for an excursion to Kent, south England.
They said 'you will find something surreal today' when they came to pick us up.
I knew that we would take a locomotive train, but did not know anything else.
When we arrived at the station in Hythe, we were very surprised.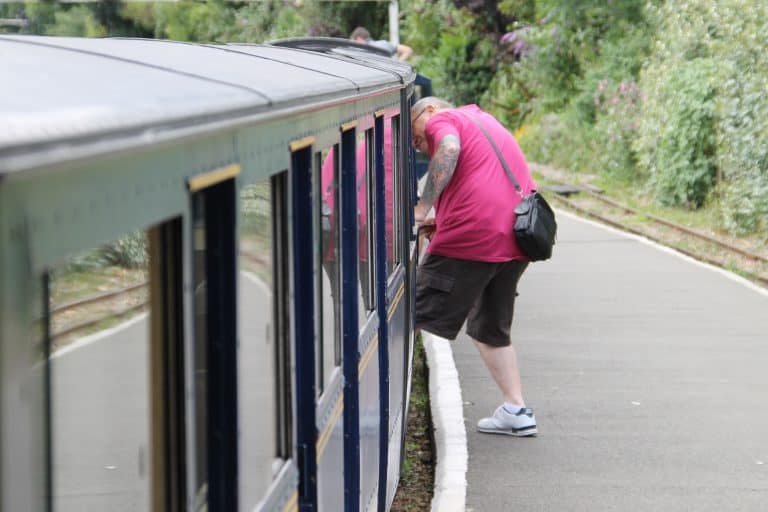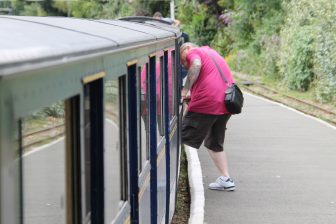 The train was so small!
Apparently it is about one third of the size of a normal train.
Surely it was surreal.
We are relatively small, so we could fit in there without much trouble, but it was really funny to see the big local people forcing themselves into the cars.
They say that this is not the smallest public train, but I am sure it is one of the smallest in the world.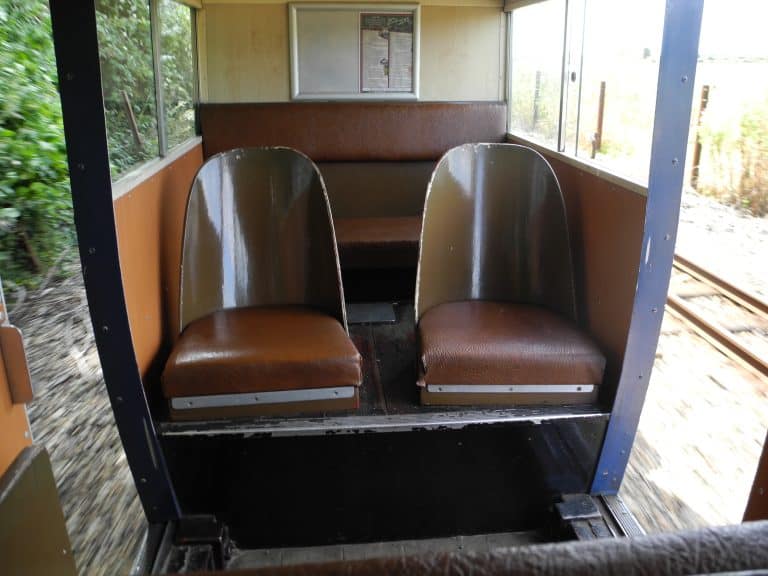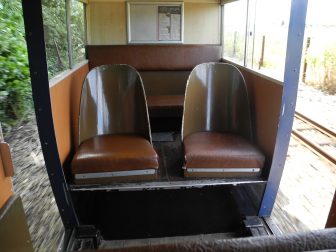 The railway is called the Romney, Hythe and Dymchurch Railway and it was open in 1927.
A racing car driver was a promoter.
It runs from Hythe to Dungeness and its distance is about 13.5 miles (over 22 km).
It goes at a nice slow pace, so it takes about one hour.
It is mainly for tourists, but until recently it was used as the commuting train for some students and about 150,000 people ride it per year.
There are 5 stations in between and one has a museum, but we went all the way to Dungeness without stopping there.
Looking at the map, the train goes along the coast, but we could not see any sea from the window because the houses were blocking our sight.
The last time our friends took this train was about 10 years ago and they said ' the view is quite different now'.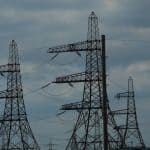 In Dungeness at the end, there are lighthouses, a nuclear power station and the sea.
The houses were sparse.
Derek Jarman, the late film director's house is here and our friends tried to find out where so that they could take us there, too, but when we asked a local person about it, he said 'it has fallen into ruin and there is nothing to see', so we gave up.