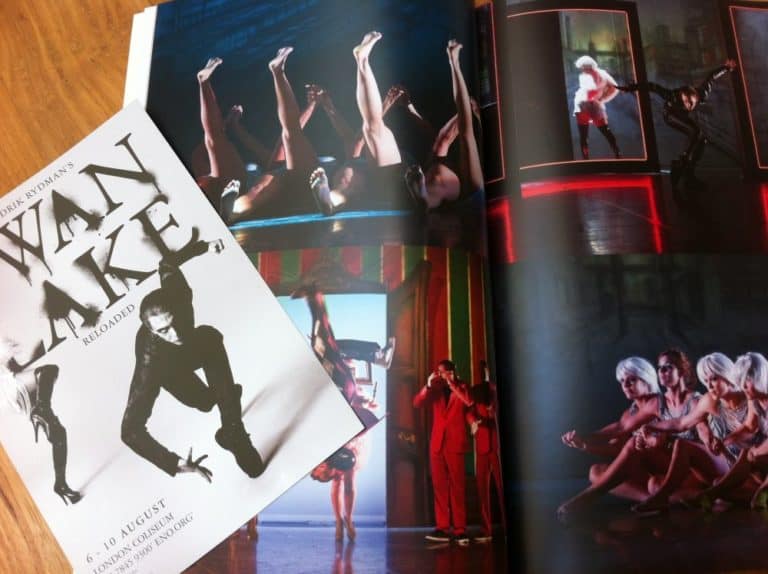 [ Aug.2013 ] "Swan Lake" is a masterpiece of classical ballet, but many people including Matthew Bourne have vreated original works using this story and music.
This time I saw one called "Swan Lake Reloaded" danced in the style of street dance.
It was amazing! The basic story is "Swan Lake", but the swans are prostitutes who are addicted to drugs and Rothbart was a pimp.
There was the famous 4 swans' dance and on the scene of the climax of the black swan's 32 turnes Fouette, one dancer did turns on his head.
The music was consists of Tchaikovsky's original and rap and some other popular music.
It is a creation of Swedish choreographer, Fredrik Rydman.
He does not have his company, but picks up dancers for each of his project.
I was very impressed by this creation, so bought a programme, which I do not usually do.