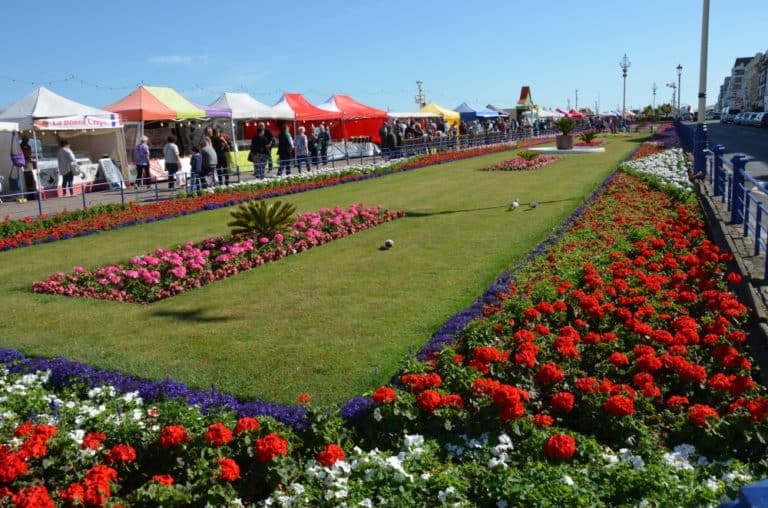 [ July, 2014 ] Along the promenade on the sea in Eastbourne, England, there is Carpet Garden.
They made this garden with the image of Persian Carpets.
But during the WW2, this garden was used for growing onions.
This town is facing France across the sea which means that they got badly damaged during the war.
The audio guide in the sightseeing bus told us that this was the first town to be damaged by the air raid in the mainland UK.
They placed machine guns on the famous pier, too.
In the UK, they talk a lot about the past wars.
There is a bit of tendency to glorify them, which I do not think it is correct, but it is necessary to keep talking about various epithods about the wars from generation to generation.