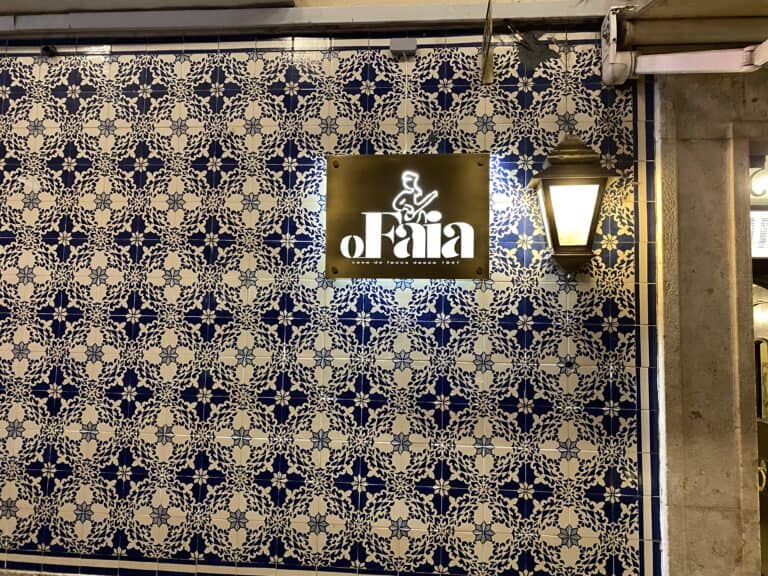 [Dec. 2021] We had a reservation for Fado at night on the day of the accident at Olaias, a metro station in Lisbon, Portugal.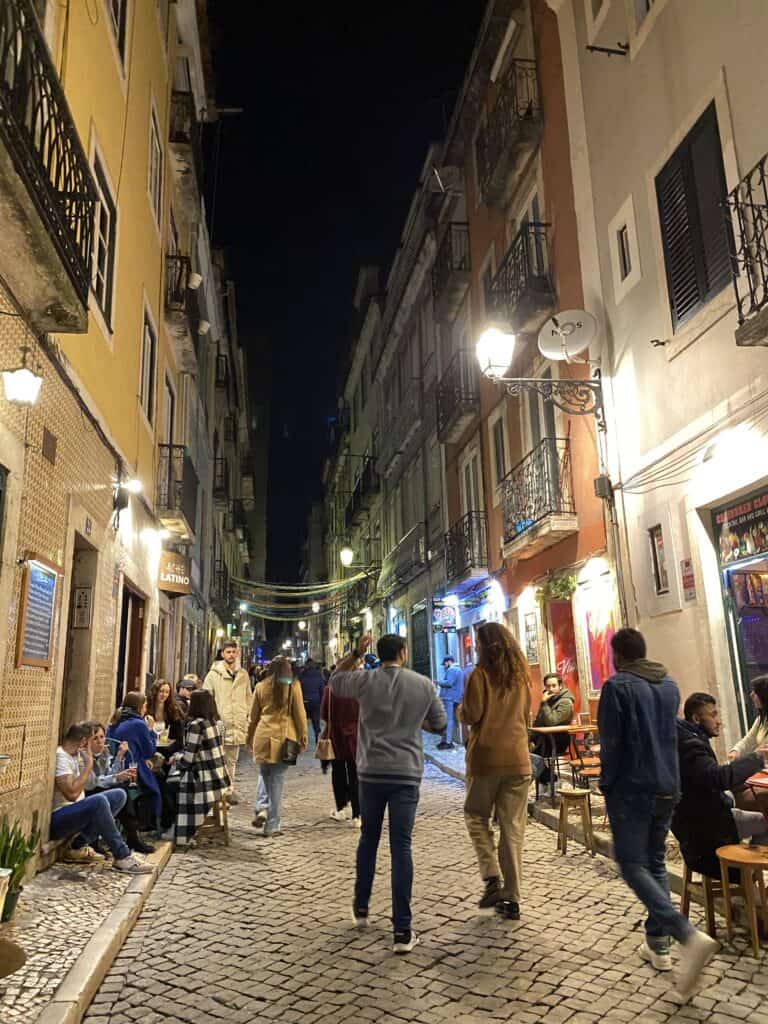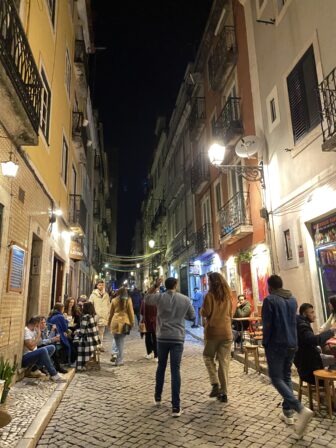 It was the restaurant we visited last time when we were in Lisbon, and it is called O Faia, which is located in the Bairro Alto district.
The guidebook says that the Bairro Alto district is a "area for party lovers" and "sleeps during the day but comes back to life at twilight."
This time our Airbnb was just west of the area.
So it was a 15 minute walk to this O Faia.
I was worried about the condition of my husband's injury, but we walked slowly and arrived safely.
Reservation was at 8:30 pm.
The layout of the restaurant has changed from when we came about three years ago.
I wondered if it has become a little smaller.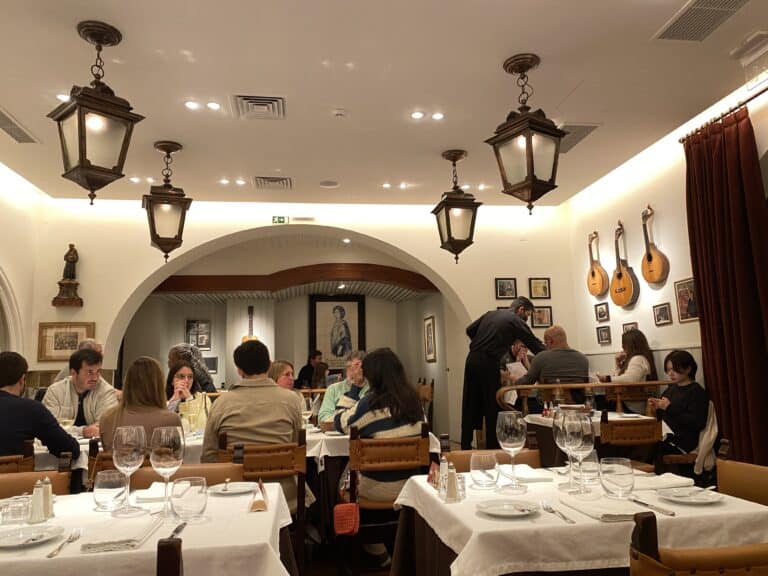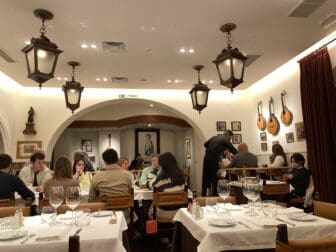 We were ushered to the reserved seats and chose our dinner.
The reason we visited here again was that the food is good as well as the singing.
For the starter, I chose chicken liver and my husband chose meat-stuffed mushrooms.
The taste was strong, and it was delicious.
The main menu for me was "Marrare" style beef tenderloin.
Apparently, this recipe was created by a person called Antonio Marrare who came from Naples, Italy in the 18th century and settled in this town.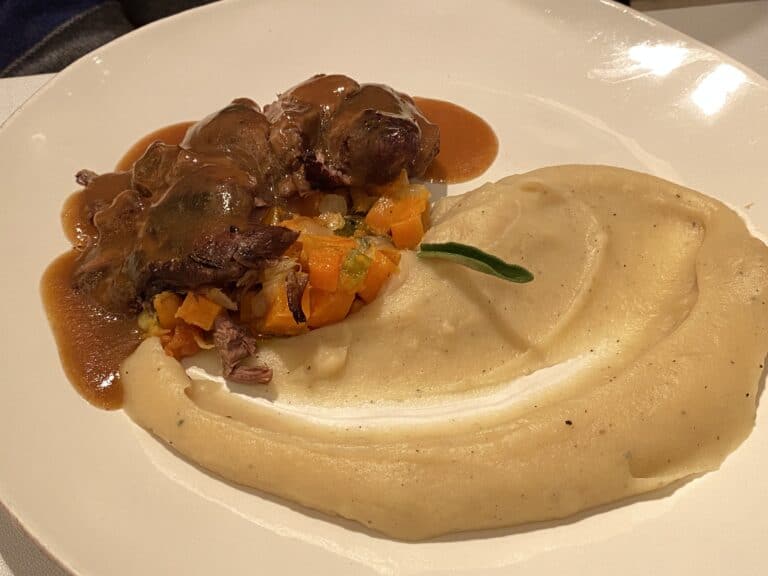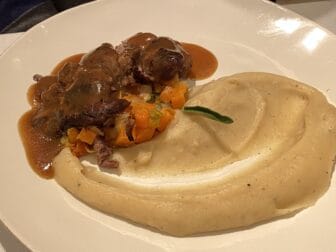 The cream sauce was mellow and very delicious.
My husband chose a pork cheek dish.
I tasted it a little, and it's also soft and delicious.
The show started around 9:20 pm before I finished eating the main dish.
At first, a young woman sang.
She had a deep voice, and probably she will grow up.
Fado gives the impression that it is a song with a rather dark image, but in reality there are many bright and light songs.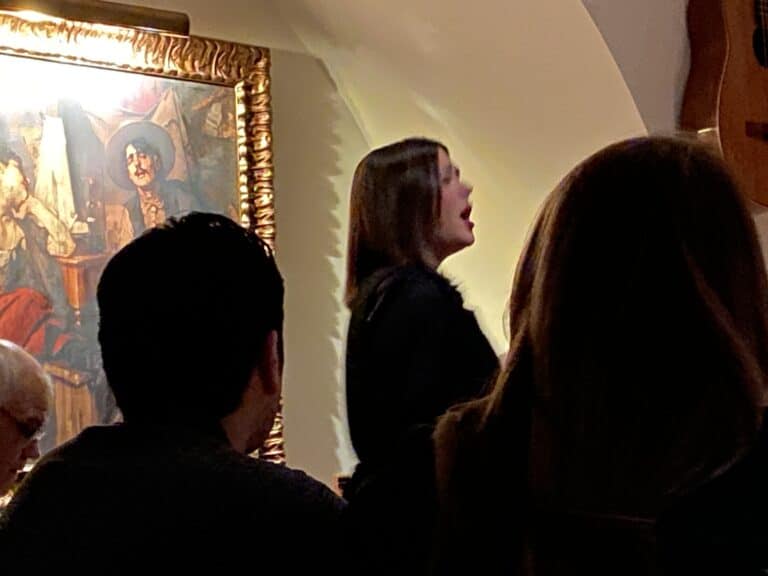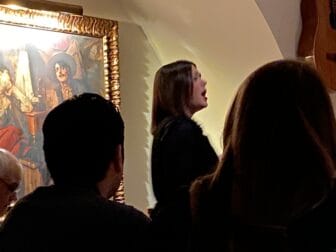 Roughly speaking, it seems that there are more songs in minor at the proportion of 3 to 2.
After her song, the dessert was served.
I chose a meringue cake.
I think I chose the same one last time, too.
I love it so I could eat it every day.
My husband chose roasted bananas.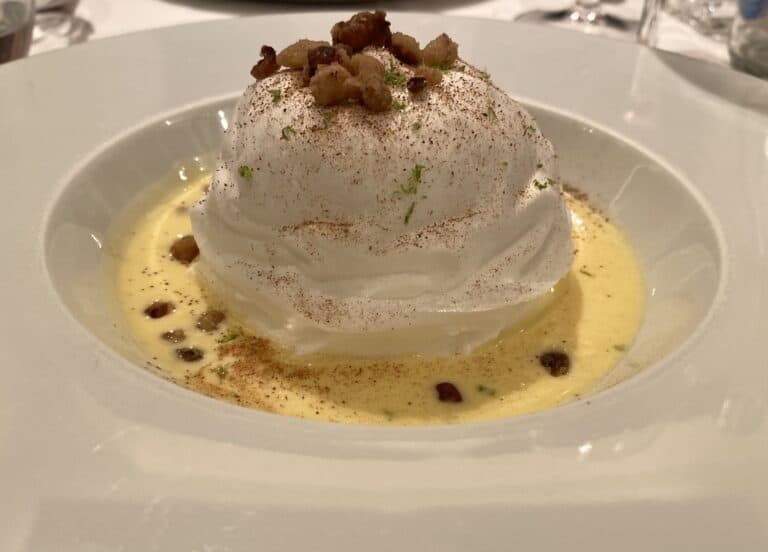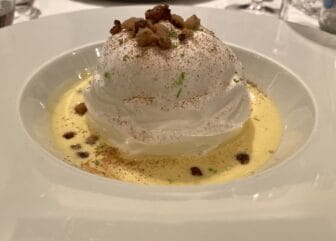 By the time I finished eating, the song of the second singer started.
It was an elderly male singer we saw last time.
The singers were not introduced, but according to O Faia's site, he is probably Antonio Rocha.
To be honest, I felt that his song was a little less powerful than last time.
Before, I was more impressed by his lyrical way of singing.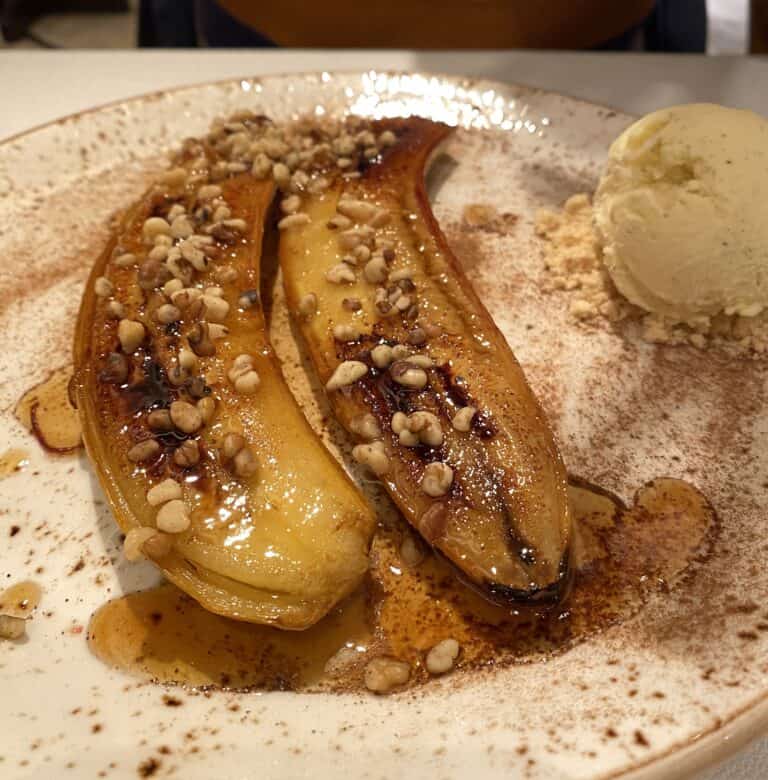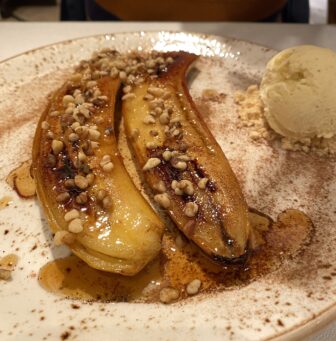 And then there's the singer we were waiting for, Lenita Gentil.
Her power remained the same as before.
She had a tremendous amount of voice.
As last time, her voice was sometimes too loud that there were moments when I wanted to close my ears.
Unfortunately I couldn't take any pictures of her because she stood in the dark and sang.
She sang only three songs, though some were quite long.
It seemed that the guests were not only foreign tourists but also local Portuguese, and there were scenes where they sang together.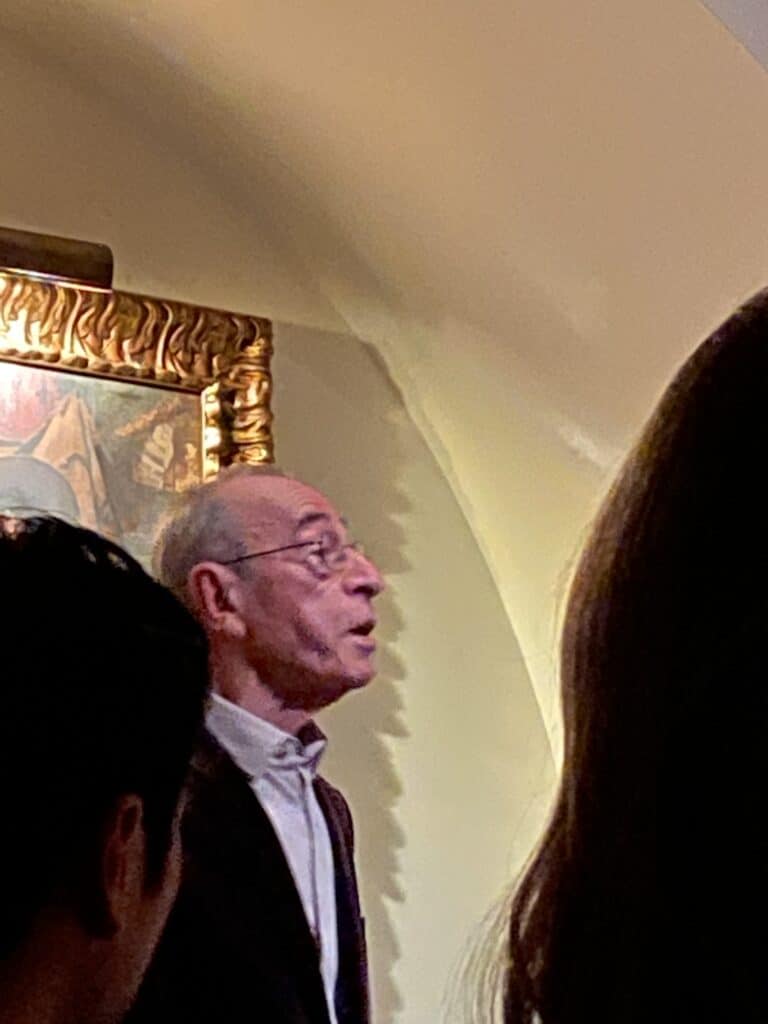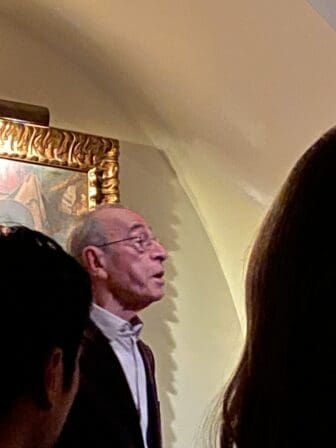 It was a good feeling.
However, when I suddenly noticed and read back the article when I came here last time, I found that four singers sang at that time.
This time there were only 3 people.
While the Covid-19 was raging, these venues would have been difficult to operate, so I wonder if they reduced costs.
Well, we were still very satisfied anyway.
By the way, the price was 165 euros for two people for meals and shows.