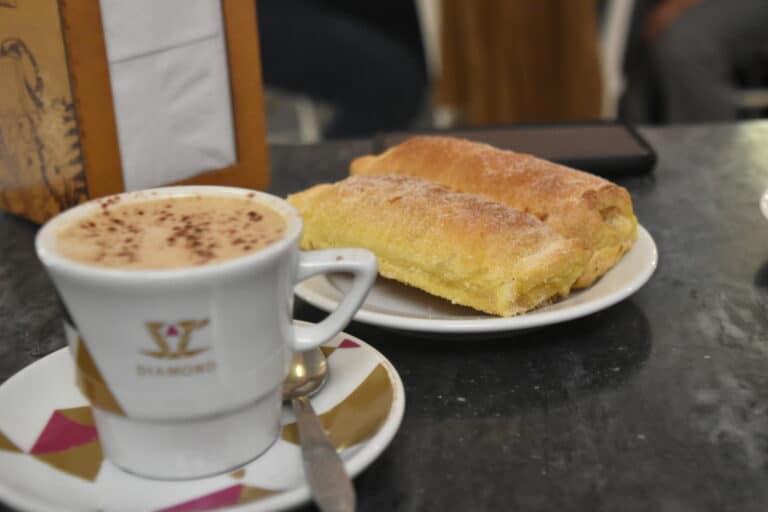 [Dec. 2021] We came down into the town from the Pena Palace on the outskirts of Sintra, Portugal.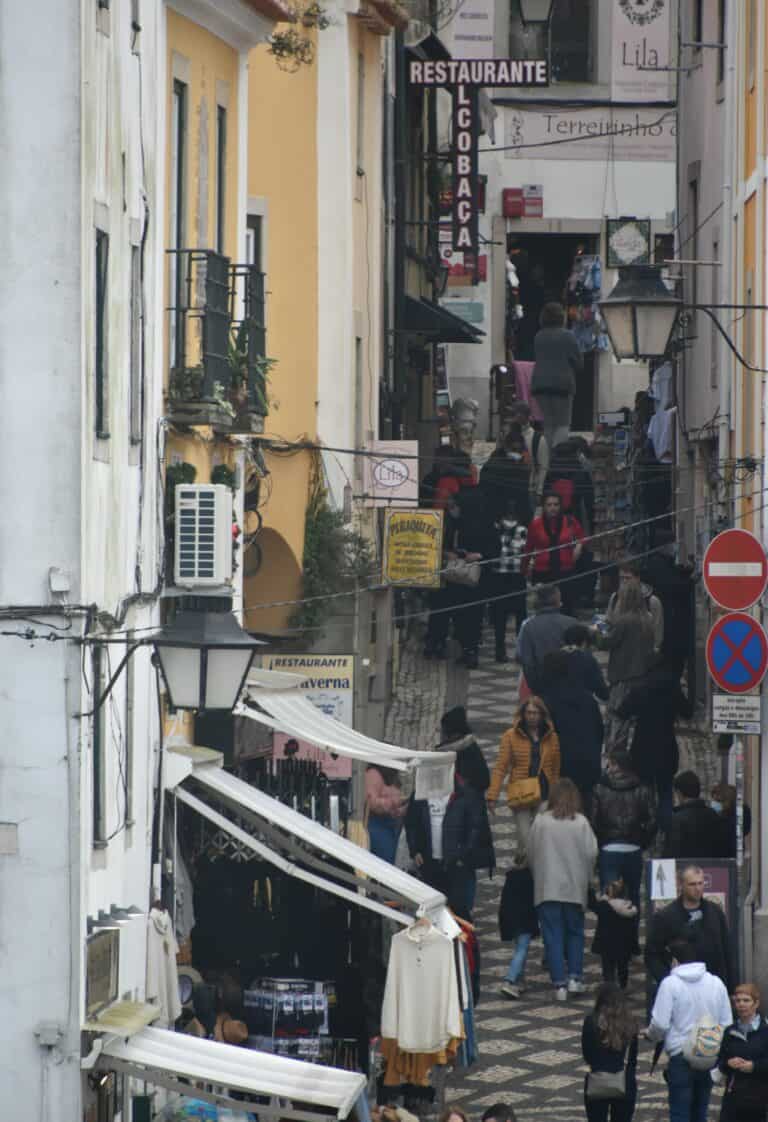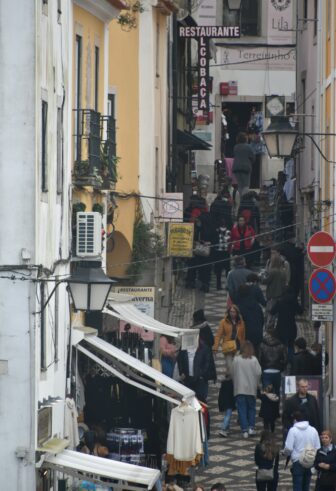 After all, we were hungry, so we didn't look for anything and went straight to a bakery called Piriquita that we visited last time.
From Praca da Republica, the square in the centre of town where the Sintra Palace is located, go up the slope called Rua das Padarias and the shop will be on your left.
This is a long-established store, and it was founded in 1862.
When King Carlos I, the Portuguese king of the end of the 19th century spent the summer in Sintra, apparently he often visited this shop.
According to online information, he called the female owner of the store "Piriquita (Parakeet)" and it became the name of the store.
The website says she got that nickname because she was a petite landlady, but a parakeet is squeaky and noisy, isn't it?
I'm sure the petite women was screaming in a high pitch voice while she was moving around in a busy shop.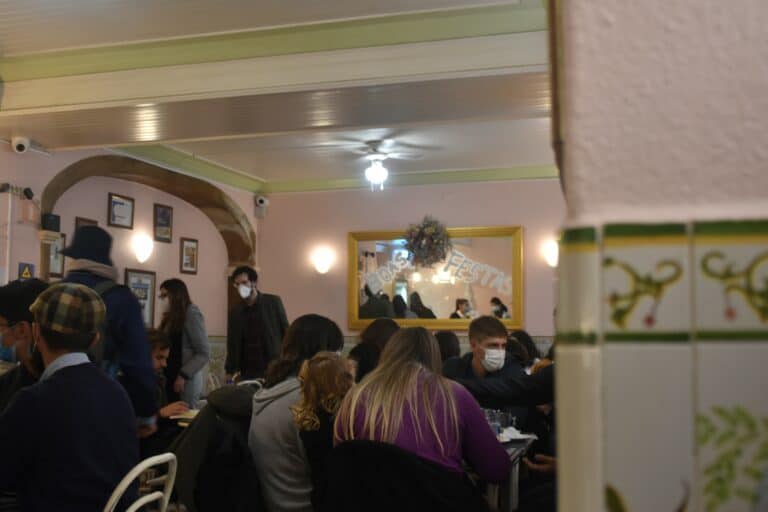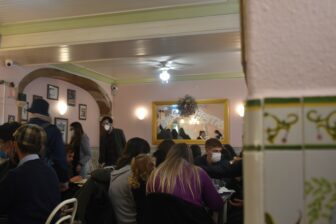 Piriquita is always full.
They did not care about Covid-19, and nobody checked vaccination certificate here.
We flinched for a moment, but we happened to find a table near the entrance, which was the same as last time, so we settled down there.
First of all, we had Travesserio da Piriquita, a special sweet here.
This Travesserio means a pillow, and it certainly looks like a pillow.
The pie was crispy and the almond cream inside wasn't too heavy and it was delicious.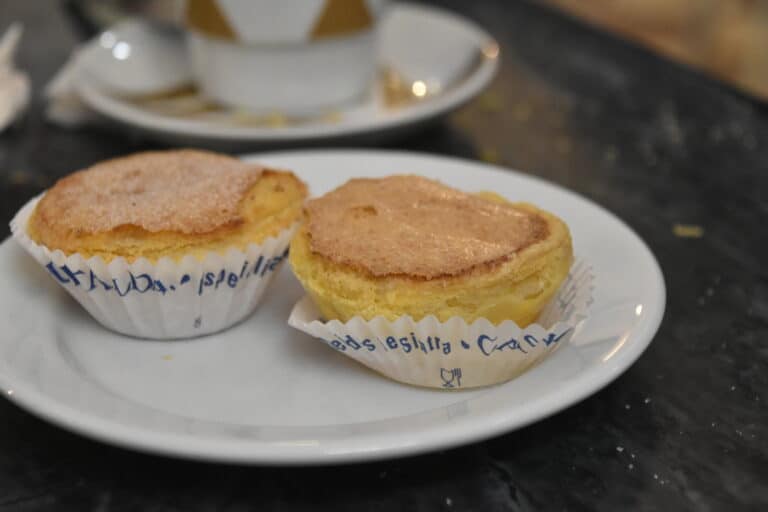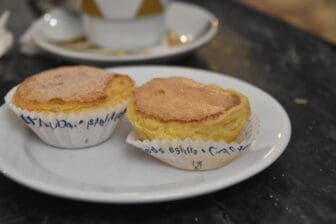 Last time I was full with this, but this time it wasn't enough and we ordered an additional sweet called Pastel de Sintra.
This was a quite heavy cake in the shape of Pastel de Nata with an egg inside.
I liked it though.
Anyway, as customers came in one after another, it wasn't an atmosphere where we could stay longer, so when we ate them, we came out of the shop quickly.
Now we were going to visit the Sintra Palace.