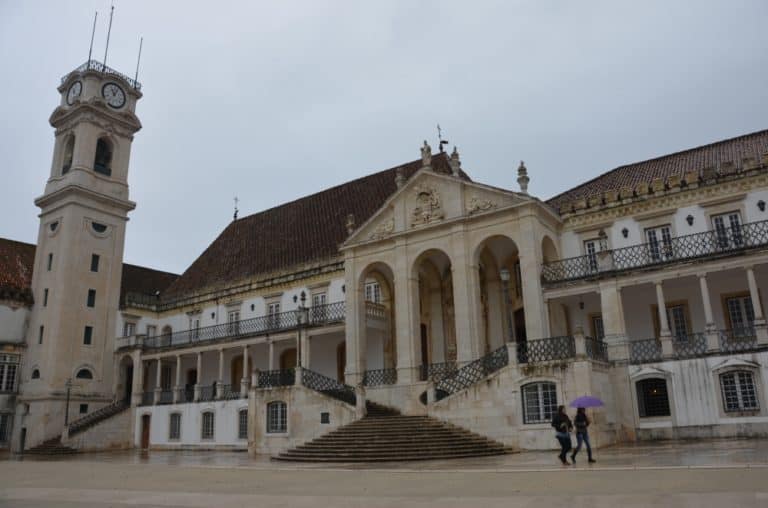 [ Nov.2014 ] On the last day of our holiday in Portugal, we finally managed to get to the old university in Coimbra.
It is broadly accepted that this university was founded on the 1 March 1290, but after that university moved between Lisbon and Coimbra nearly 300 years.
It was settled in Coimbra in 1537.
It is a tourist destination, but real students are studying here, wearing a cloak! It is so gorgeous that I wondered if we are allowed to call my university and this one with the same word "university'.
Mine was rather small one in Japan.
We visited Miguel Chapel and the Old Library here.
The chapel was built from late 15th century to early 16th century.
The wall was made of wonderful tiles.
The library used to be called "Book House" and commissioned by the king in 1717.
The interesting thing was that apparently the bats here were protecting books from all kinds of insects.
And on the basement there were Academic Prison.
It was used until 1832.
The photo was not allowed in the chapel and library, I bought the post cards.