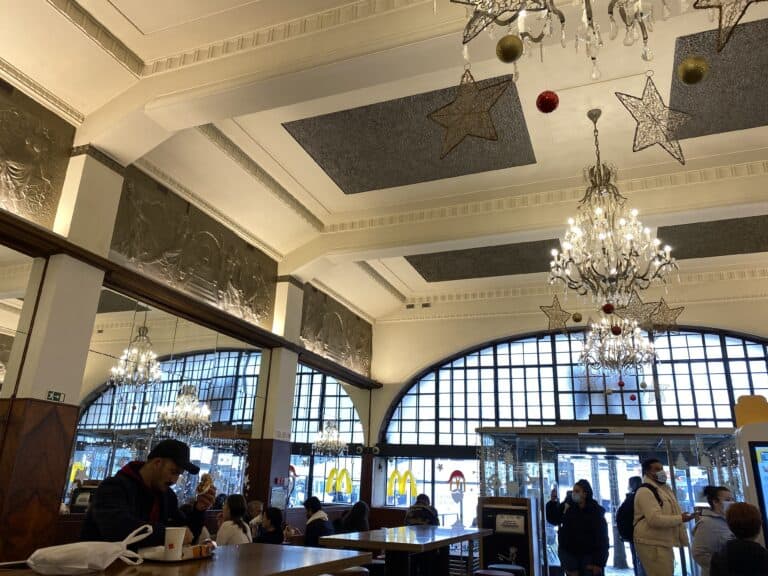 [Jan. 2022] In Oporto, Portugal, there is something called "the most beautiful McDonald's in the world".
We learned about it during the tuk-tuk tour, but I wasn't particularly interested.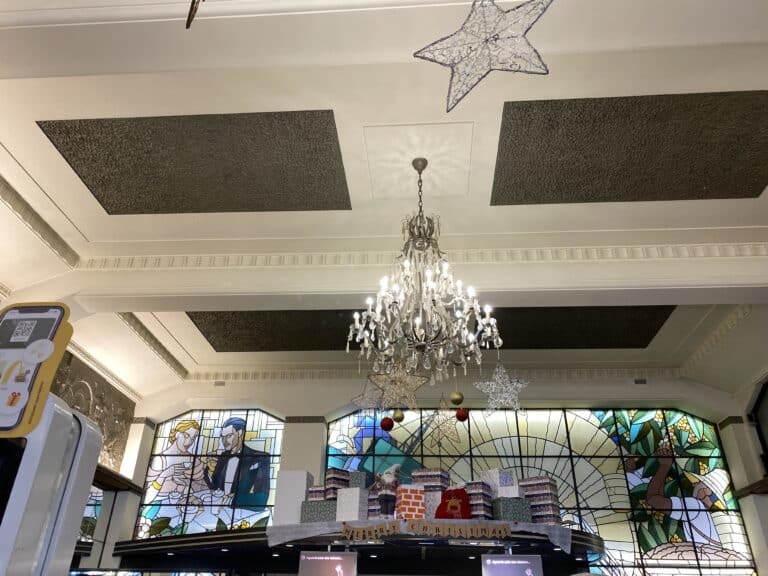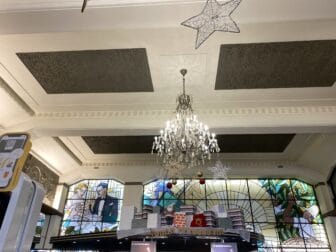 However, when we were peckish that day, we didn't feel like eating sweets for some reason, so decided, "Well, let's take a peek at the beautiful McDonald's."
All the main spots of Oporto's old town are within walking distance, and you can easily walk anywhere.
This McDonald's faces a long and narrow square called Praca da Liberdate, and its name is "Imperial".
Apparently there used to be a cafe called Imperial Cafe here, and although the building was gorgeous, it was in a state where major restoration work was required.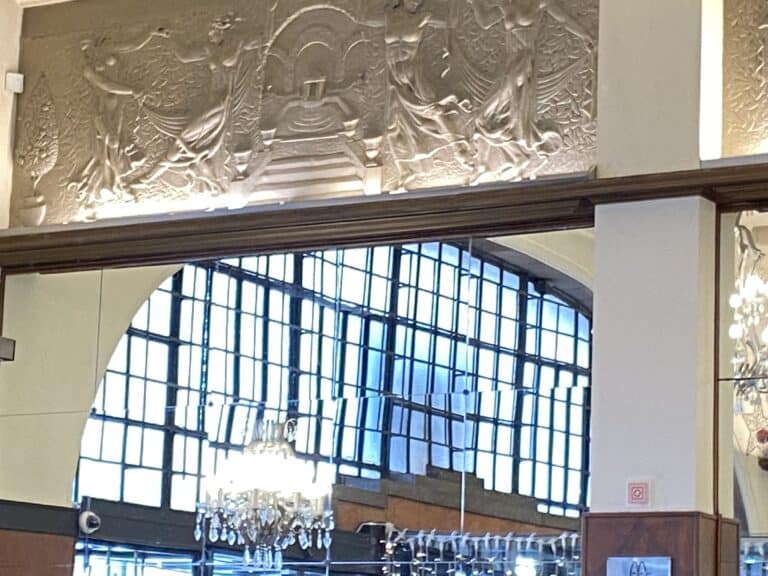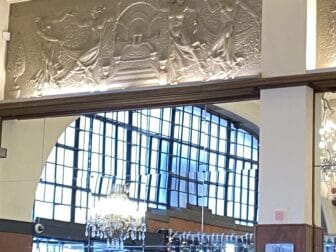 After that work, it became McDonald's in 1995.
From the entrance it looked quite nice.
Again, the vaccine certificate was thoroughly checked.
When you enter, you will find that the upper half of the space is certainly gorgeous.
It's a fairly spacious restaurant with nice stained glass and chandeliers.
However, the lower half of the space is an ordinary fast food restaurant.
It was a messy and noisy atmosphere.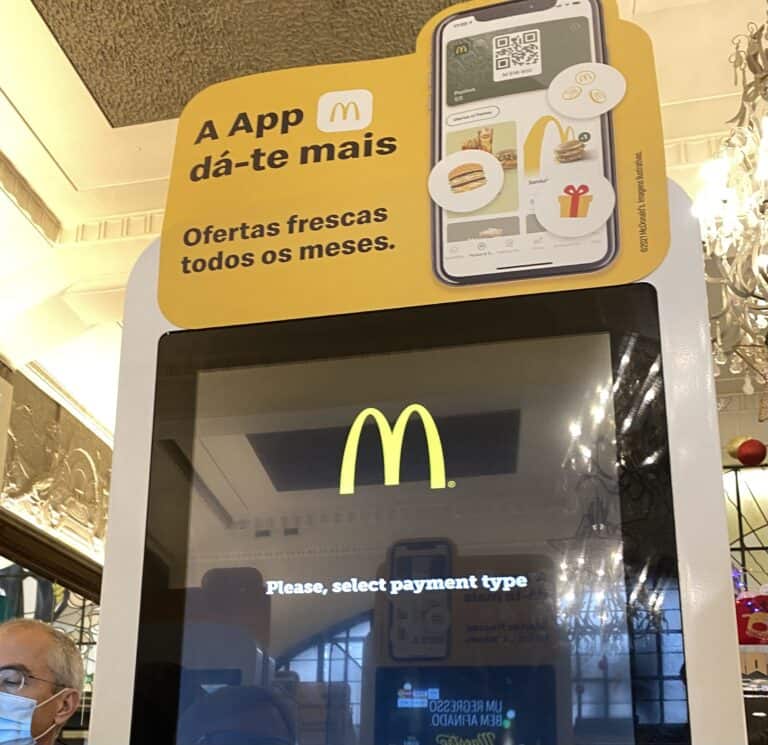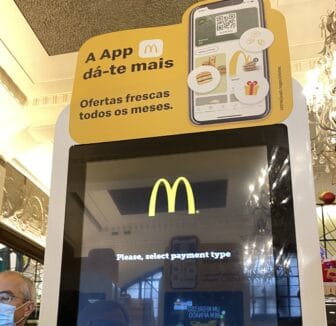 When was the last time I ate a McDonald's burger ?
I don't think I've eaten for at least 20 years.
In the meantime, the ordering method has been completely mechanized, and for older couples like us, it was confusing.
A young shop assistant came up to us and asked what we wanted, and ordered it on the touch screen for us.
He was a nice man.
Both of us ordered regular hamburgers, French fries and Lipton tea for a total of just over € 11.
Well, it's certainly cheap, but the taste was cheap, too.
I'm sorry to McDonald's fans, but foods were not delicious.
Especially the bread they used and French fries were bad.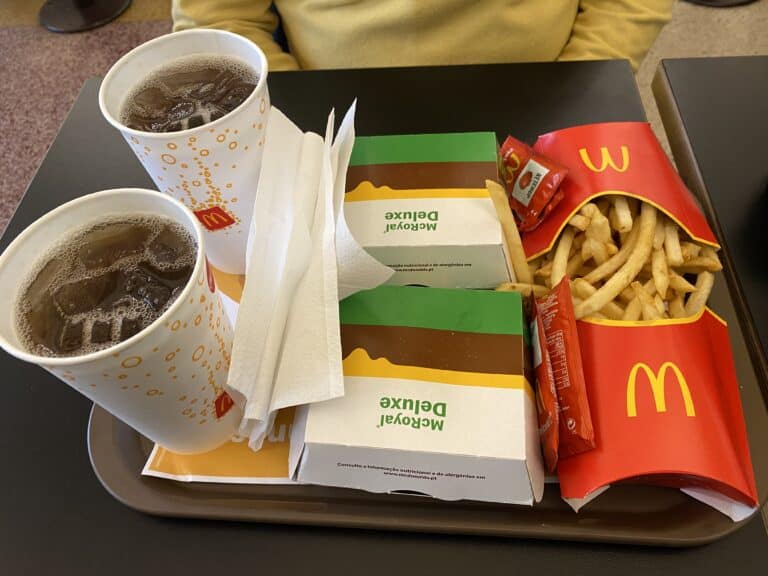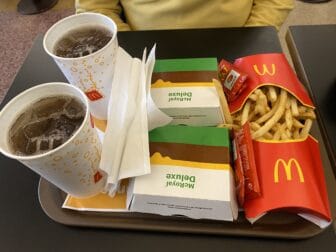 This was also an experience, though.
I took some pictures of the restaurant and came out.
By the way, on this day, we had our third Covid test in Portugal.
This time, it was necessary to return to the UK.
Same as last time, we went to the test centre near Sao Bento station, but the rules changed from a few days ago and we need to make a reservation.
On the other hand, even us, foreign people could take the test free.
That was fine, but it was the most painful test I've ever had, as the examiner put the stick into my nose deeply and moved around very strongly.
Well, it was a good thing that the result was negative after this thorough test.