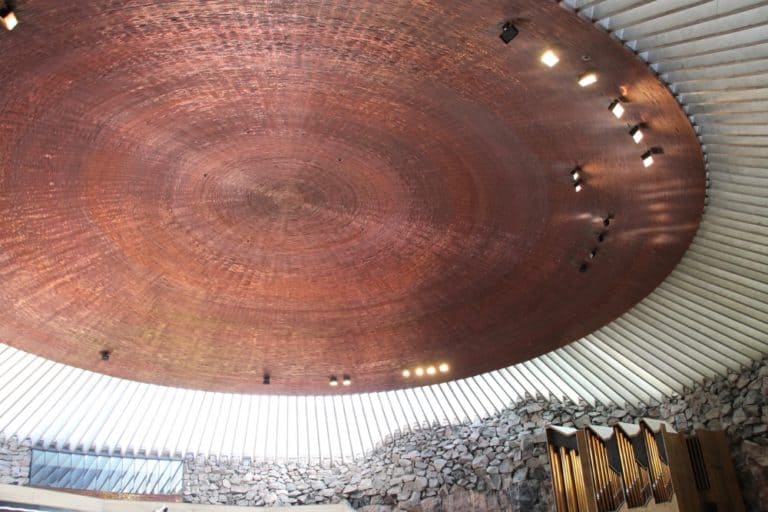 [ Aug.2015 ] We walked along the walking route suggested in our guide book on the last day in Helsinki.
But after a while, we realised that we did not have enough time, so we went up to the Temppeliaukio church and came back.
This church was one of the things we wanted to see in Helsinki and it was worth a visit, though it was away from the centre.
It is a realisation of a winning design in the architecture competition in 1960-61 and completed in 1969, though the size is a little smaller than the original design.
I have seen many cave churches, but I have never seen the church made by hollowing a rock.
There is a round ceiling whose diametre is 24 metres and windows are surrounding it so that the sunlight comes in.
The wall is natural rock surface.
Apparently sound here is very good and they have as many as 200 concerts a year.
There is a find pipeorgan which was made in 1975.
I would like to listen to it once.