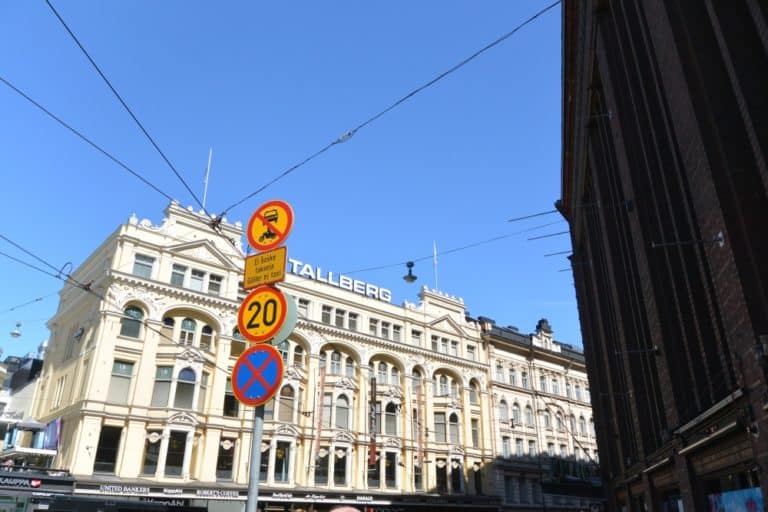 [ Aug.2015 ] We spent one weekend in Helsinki in Finland.
This was my first visit there, although I have been to Lapland in the far north of Finland.
I was not very much interested in this city in the past, as I had thought of it is a rather impersonal new city.
Maybe this is because it is often said that their innovative design of furniture or other goods are their speciality.
But, in fact, it has lovely older buildings and very pretty streets.
It was much better and more pleasant than I had thought it would be.
Fortunately, the weather was fantastic, which gave me a good impression, too.
I had imagined that it would be cool in summer, so I took my autumn clothes,  but I was surprised that it was in fact quite hot, so I had a bit of trouble with what to wear there.