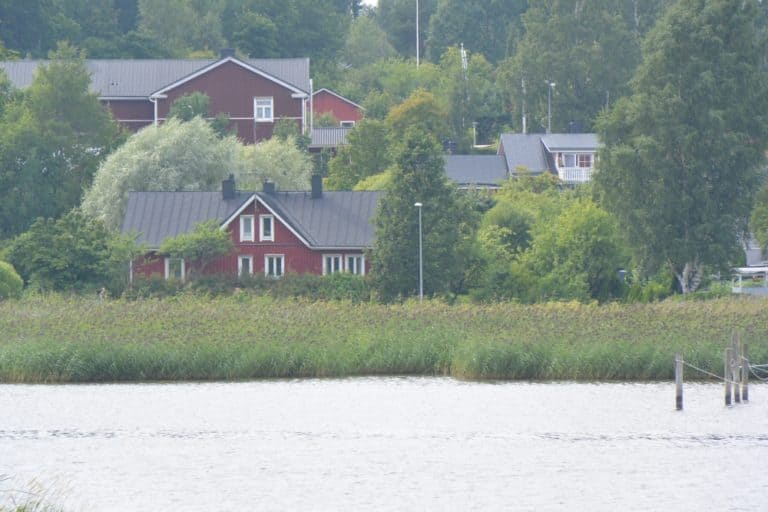 [ Aug.2015 ] We went to Porvoo, in Finland, from Helsinki by bus and came back by boat.
In the leaflet, it said the tour takes 7 hours.
The bus ride was about 1 hour, and our stay in Porvoo was 3 hours, which meant the boat journey was as long as 3 hours.
At first we were enjoying the view from the deck and took some photos like this, but it became rather cold and windy as the sun went behind the clouds, so we went down to the cabin.
There, we found that some of the people were having dinner.
Of course, you can have a good dinner if you have three hours.
There was a group of men who became loud when they started drinking alcohol.
Sometimes, the boat made an announcement, but we could not hear them at all because of the wind on the deck and because of these loud voices in the cabin.
To be honest, a three hour journey was too long, but one interesting thing was that I found that there were a great many small islands around here.
I did not know the topography here at all.