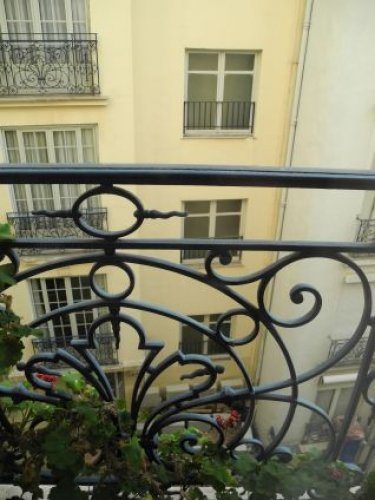 [February, 2011] I chose this hotel after looking at a website, recommending it, but it was not really a 4 star hotel.
The ventilator in the bathroom was broken, the telephone did not have a cord, and the safe was broken.
On the other hand, I could use wireless connection as much as I wanted, which was a good surprise. This is a photo taken from the window of my room and the name of the hotel was Le Grimaldi.