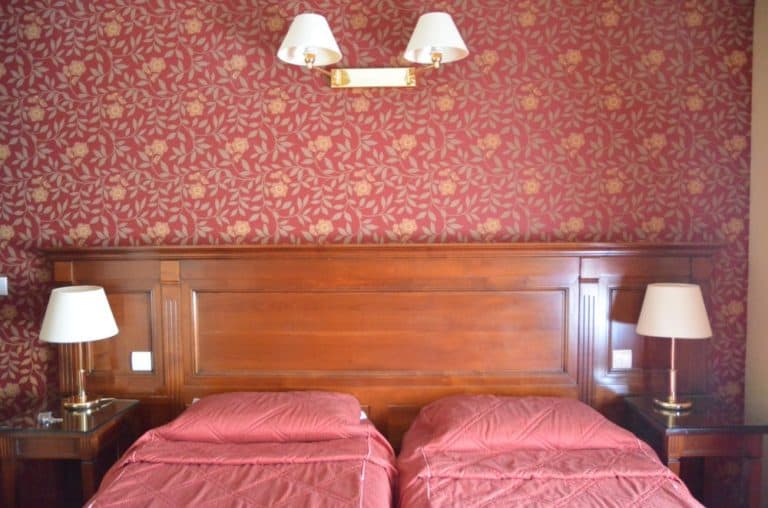 [july 2012] This time, our hotel was Elysees Niel Hotel, located north east of Arc de triomphe de l'Étoile.
The location was good, and functional, but the room was so small.
Fortunately our suitcase was small, but even so, I had to walk like a crab to go around the bed.
This was not my first time to stay in a small room like this in France.
I have a friend who understands what it means when I say 'a prison again'.
Maybe because they had to convert from an old building with history, each room has become so small…