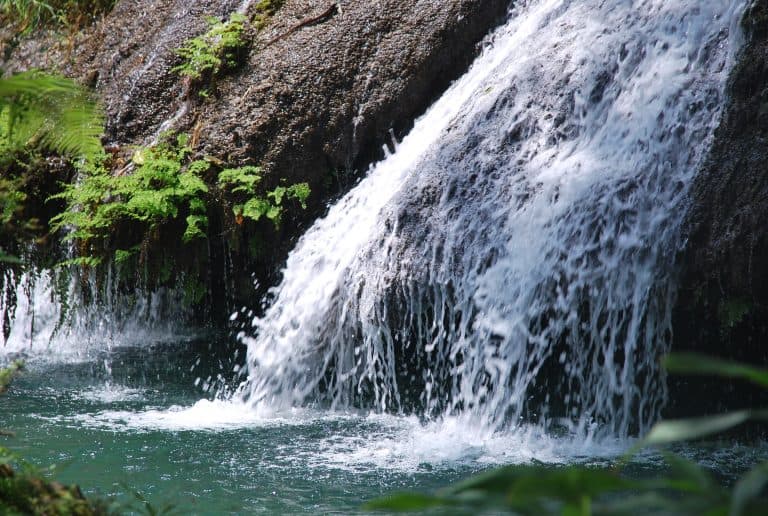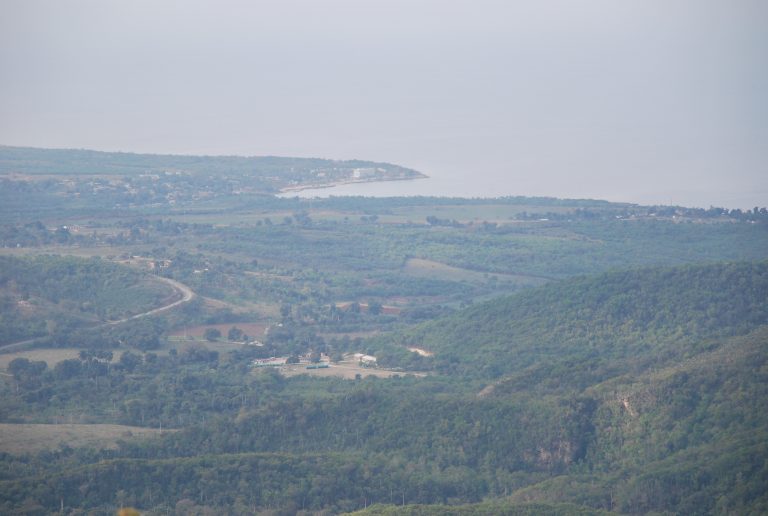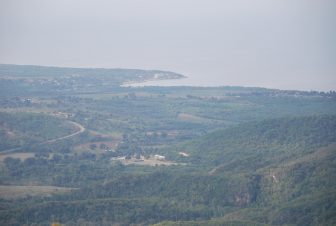 [March 2010] I will continue the story of my trip to Cuba 11 years ago.
The next day, we left Trinidad reluctantly and went into the mountains with a Suzuki Vitara.
Where we went was called Topes de Collantes, a nature park that is part of the Escambray Mountains.
Here coffee cultivation has been popular for a long time, and we first went to the coffee farm.
We listened to the explanation about the plantation and bought coffee beans.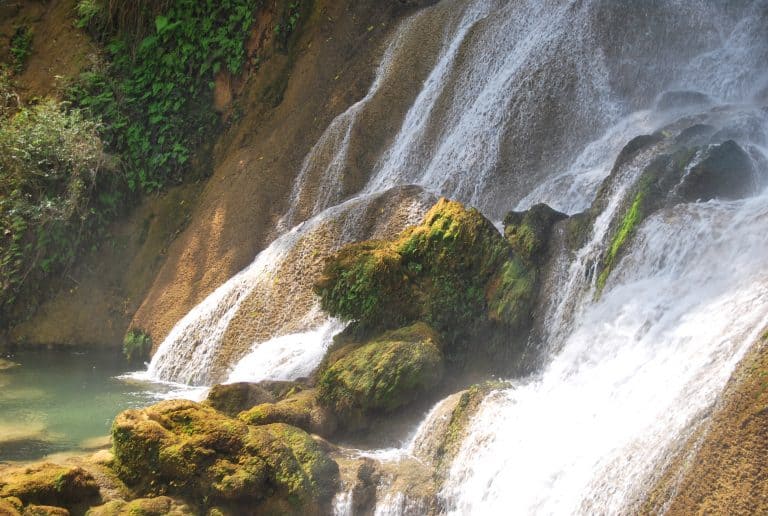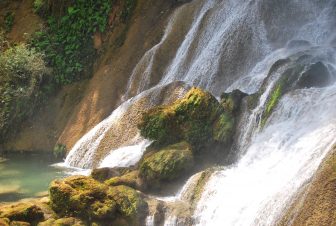 And here, we joined other tourists.
We went further into the mountains, enjoyed looking at the tropical flowers and the beautiful waterfalls.
We saw several waterfalls, but the highlight of this tour was to swim in the waterfall basin of Caburni Waterfall.
We refrained from doing so because the water in the mountains seemed to be too cold for us.
Seeing other travellers swimming there, it was like a movie scene that I had seen several times.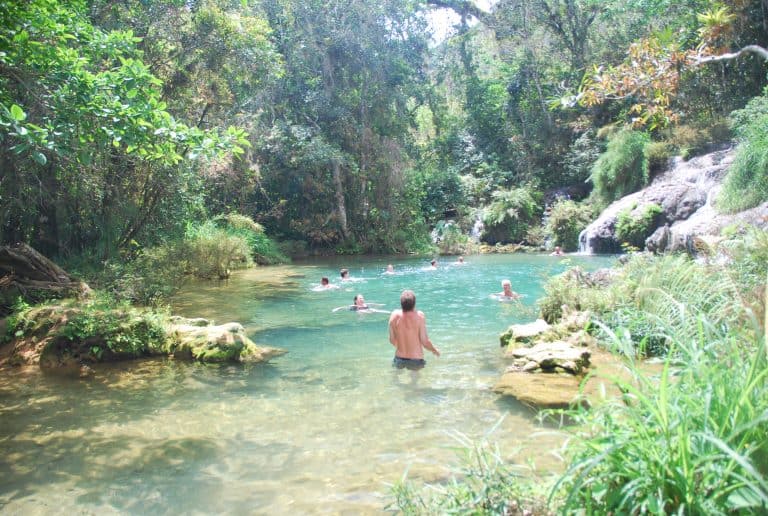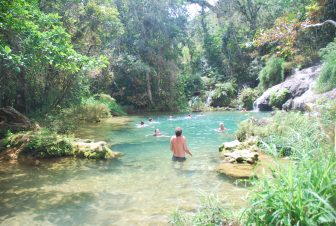 Lunch was included on the tour, and live music by a salsa band, too.
The guide was nice and cheerful and it was a very well organized tour.
By the way, most of the tourists in the tour were Canadian.
There were also a couple of Germans.
They seemed to be on a day tour from Trinidad, so we left then after the tour and headed for Santa Clara where our hotel for the day was.
For this holiday, I had specified the places we wanted to go and had the travel agency arrange the transportation and hotels, and I added Santa Clara because there was the mausoleum of Che Guevara there.
However, we were taken to a strange holiday resort far from the town.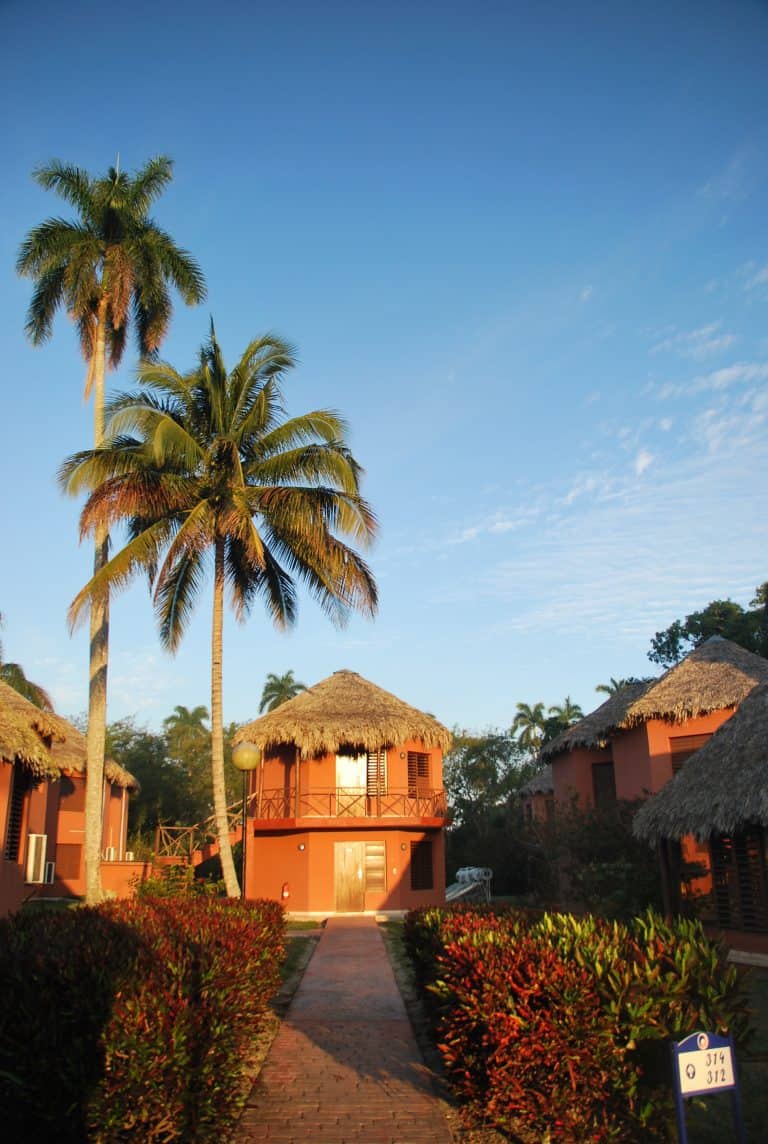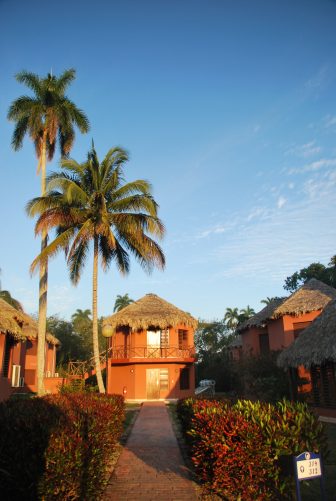 Unlike the comfortable hotel in Trinidad where we stayed until the day before, this one was not so nice, for example, there were geckos running on the walls of the cottage-style room.
My husband became a bit nervous and splayed pesticides throughout the room.
The sun was still high when we arrived, so we thought we would call a taxi to see the Che Guevara mausoleum, but the lady at the reception was unmotivated.
With the attitude of being half asleep or being drugged, she pressed the keys of the telephone slowly and putting the handset down repeatedly.
Obviously, she was saying "I wanted you to give it up".
She was completely different from the cheerful Cubans we had met so far, and I thought I learned the downside of this country by her attitude.
After all, we spent our time drinking mojito by the pool on the premises.
By the way, the show started by the pool that night.
I thought that the dance at the hotel like this would not be good at all, but I was surprised at the high-level of the show.
That reminded me that Cubans were enthusiastic about ballet and their standard was very high.