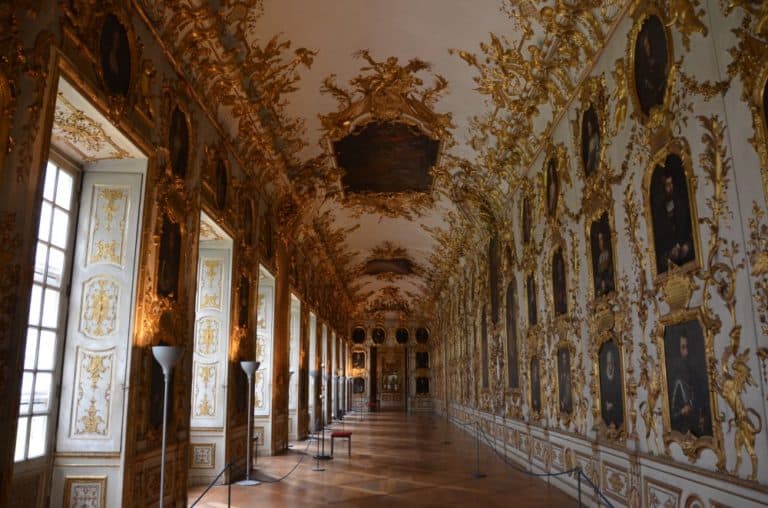 [ May 2013 ] In the Residenz in Munich, this room is also impressive.
There are 121 portraits of Wittelsbach family who ruled this area and lived here.
When I showed this photo to a friend of mine, she said 'It looks like Galerie des Glaces in Versailles'.
This room was commissioned by Karl Albrecht, who rose up to become a Holy Roman Emperor later, by using his family network including the relations by marriage.
So I think this room with portraits of family shows his principle.
The connection is always the key to the power, isn't it.
By the way, the exterior of Residenz is very simple and boring.
But once you step in, you will be amazed.
It is worth visiting.
Also, you can take photos without flash, which is unusual in palaces.