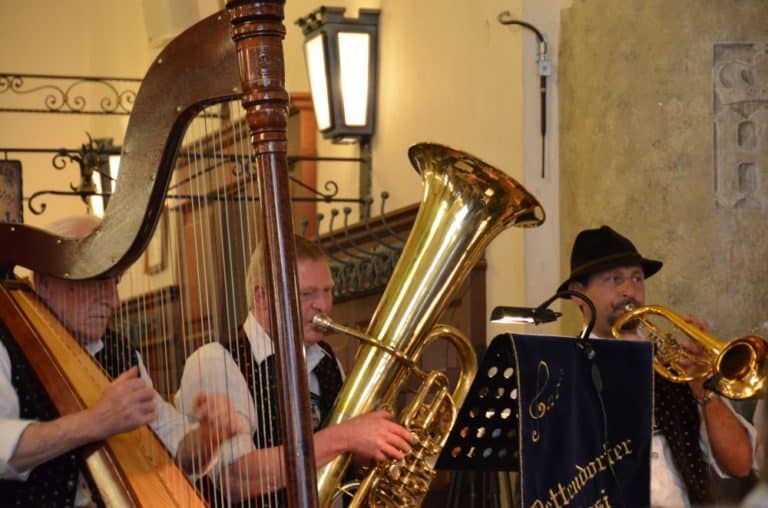 [ May, 2013 ] The last place in Munich we went this time was the world famous Hofbauhaus.
This beer hall founded in 1644 must be the most famous one in the world.
In the ball-room upstairs, The National Socialist German Workers' Party (Nazi Party) had the first large meeting in February 1920.
I had another mug of beer here.
The seat I took happened to be near the musicians' stage.
The member of this band are all old, so much so that I imagined that they were playing in 1920, too.
Even so, if they played happily, then we would feel happy, too, but in fact, they were depressingly miserable.
I just felt very sorry for them.