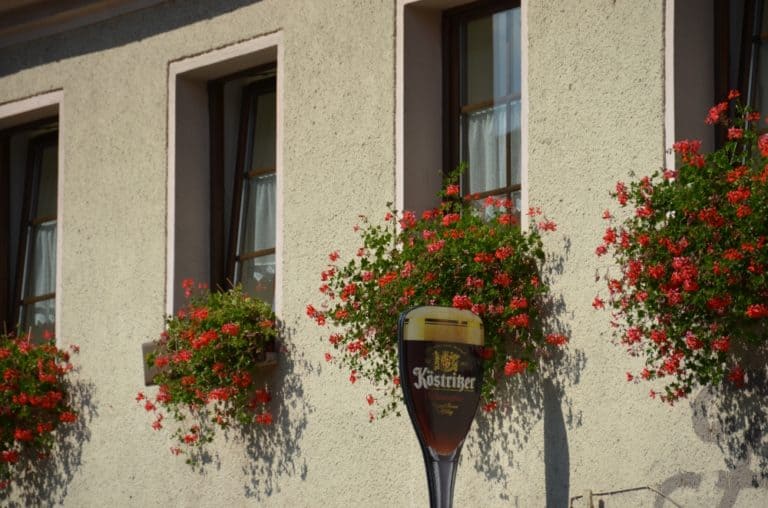 [ Sept.2015 ] From Moritzburg Castle in Saxony in Germany, we took a taxi to get to Radeburg.
This town is the last stop of the steam locomotive train, but the train was not so frequent.
After arriving in Radeburg, we went to a hotel restaurant which the taxi driver recommended.
It was one of those local restaurants which foreigners might not have been and we communicated with the very simple young woman by gestures.
I chose a menu by pure guesswork and the ox tongue dish was served, which was good.
They seem to eat tongue quite often around here.
While we were eating, I checked the guide book and realised I made a mistake.
The town which is famous for the wine production with some museums was not Radeburg, but Radebeul which was the starting station of the steam train.
Well, this kind of waste would happen when you are travelling on your own…
So we just walked around this small peaceful town and came back to Dresden by bus.