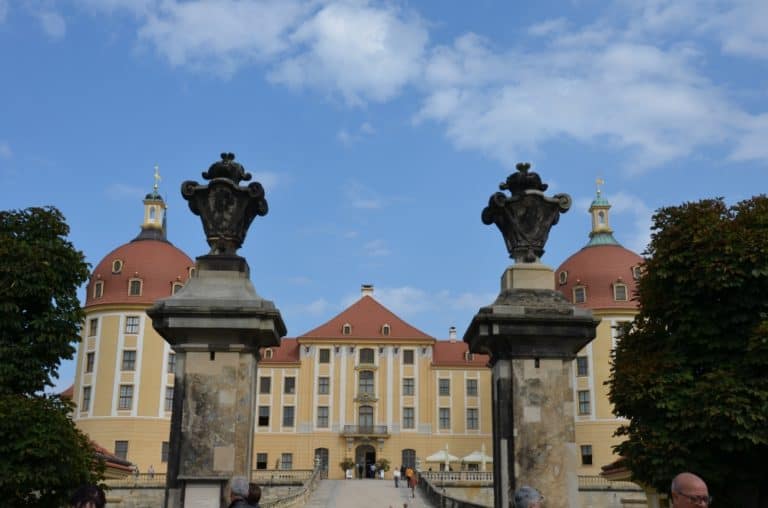 [ Sept.2015 ] The Moritzburg Castle in Saxony, Germany is standing on an artificial island in a lake, which looked really lovely.
The reflections of the yellow walls and red roofs were so pretty that it was like a castle in a fairy tale.
This place was originally built by Maurice, Elector of Saxony in the 16th century, as a simple hunting lodge.
In the 18th century, Augustus the Strong made it a luxurious castle.
Unfortunately, we were not allowed to take photos inside.
The main attraction was the dining room, with many sets of antlers.
I have never seen so many antlers.
Some were apparently very rare in the world.
The walls of the guest rooms were made of leather.
There was a wall hanging made of painted feathers, too.
One of the paintings attracted my attention.
In the picture, people are driving deer into a kind of stadium where many dressed-up spectators are watching and men are shooting the deer.
I am not sure if they really used to do this kind of things, though (the explanation was written only in German).