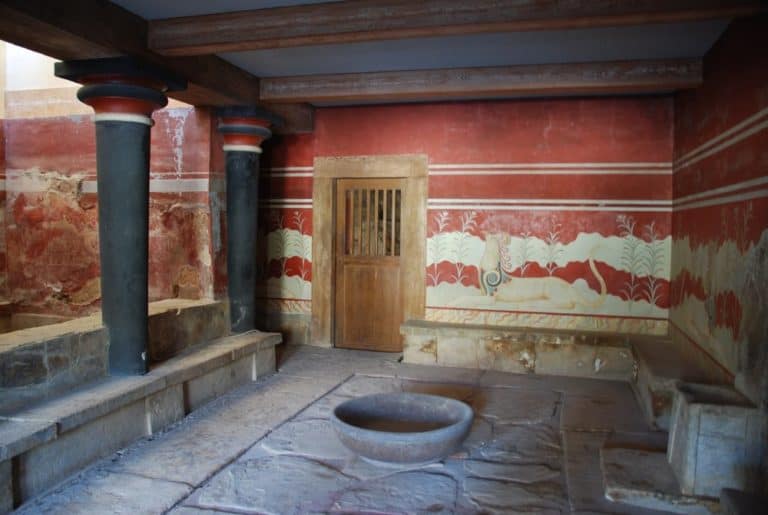 [ Aug.2009] We went to see the famous Knossos Palace in Crete.
There were not only the actual ruins they found, but some buildings were added according to the imagination of the discoverer.
There are people who can speak multi languages hanging around, offering guide for only 10 euro.
I felt sadness about them.