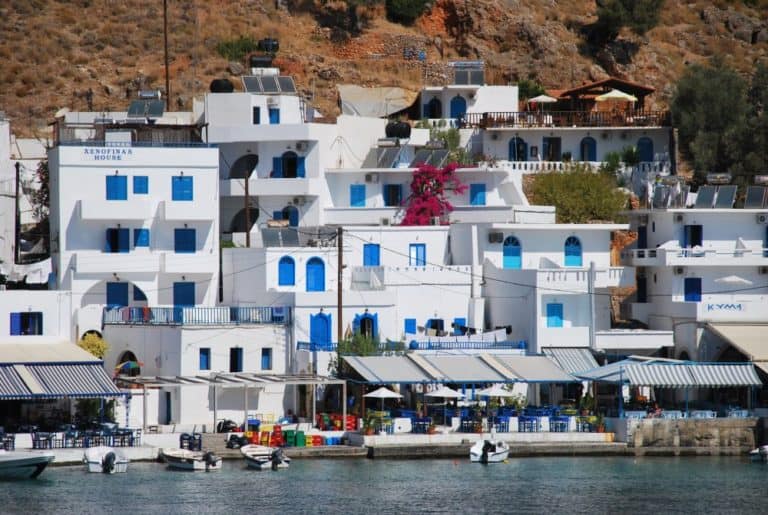 [Aug.2009] In Rethymno in Crete, there are a lot of restaurants where you would like to dress up and go.
While we stayed in the town, we tried a few, but our favourite was the one called Seven Brothers, which served excellent seafoods.
This is one of the rows of restaurants surrounding Inner Harbour of this photo ( as I was dressed up, I did not take pictures when I was eating).
This restaurant is run really by the seven brothers…at least when we were there.
I remember they threw the shell of the lobster into the sea, after I finished eating instead of taking it to the kitchen, saying 'fish will be happy'.
After dinner, they serve strong spirit, raki and very sweet water melon.