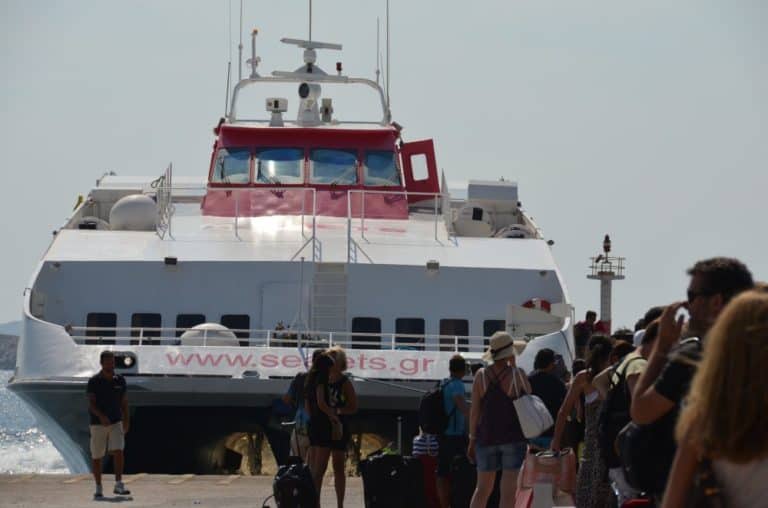 [ Sept.
2013 ] In this summer, after Naxos we went to Syros.
When I had a look at the internet for the ferry timetable, I could find only one direct ferry which arrives at Syros at midnight.
Syros is the capital of Cyclades Islands, so I thought there must be more than that, so went to an agency in Naxos and asked.
But I found that really there was only one direct ferry service between these islands.
So we decided to go to Mykonos first and change the ferry to Syros.
But the first ferry to Mykonos delayed, so we were too late to take the second one and had to spend as long as 5 hours in Mykonos.
At the beginning of our holiday, the ferry from Mykonos to Santorini delayed more than 1 hour.
And we did not get any information, so we had to wait for it idly at the port.
I wonder if the islanders are used to this inconvenience.
A hotel person said " The ferries are always late.
I do not rely on the timetable".
There are not many services and often being delayed and sometimes even cancelled…if I was living in an island, I would have panicked and would have similar feeling as claustrophobia.