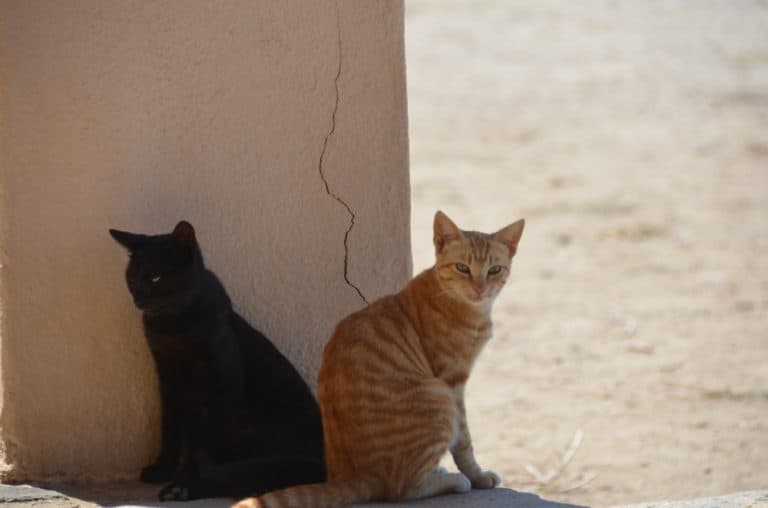 [ Sept.
2013 ] The tour in Tinos took us to lunch soon after the first visit to the church, probably thinking "an army marches on its stomach".
Where we went was a restaurant in a village called Tikados with a great view, where these cats were.
In this island, again it was meat rather than fish they eat mainly.
I had a rabbit dish, which was very good.
Unfortunately I was concentrating on eating and forgot to take a photo.
The price was very reasonable, too.
Apparently one of the tour members, an Australian, ordered a sandwich and our guide was amazed.
This guide was an elderly man, who seemed to have been born here but lived abroad for a while.
He had an atmosphere of a school teacher and was good at explaing things with some humour.
Besides him, there was a young Italian tall man to help Italian tourists, too.