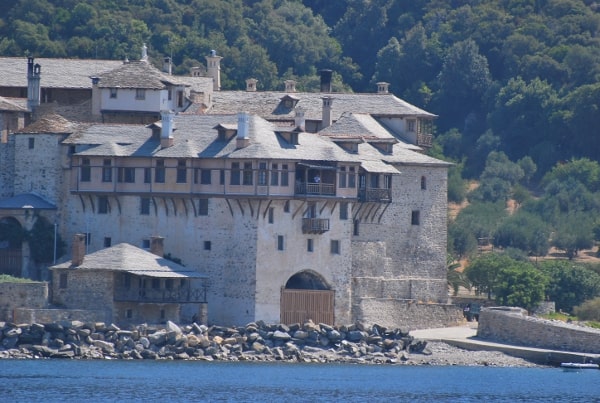 [August, 2011] Mt.Athos in Greece and surrounding peninsula is really a strange place with as many as 20 monasteries and nothing else.
On top of that no women can enter this area in this 21st century.
We had a look at this place from a boat.
I noticed one middle aged man in the boat who stood up every time we passed a monastery and made a sign of the cross many times.