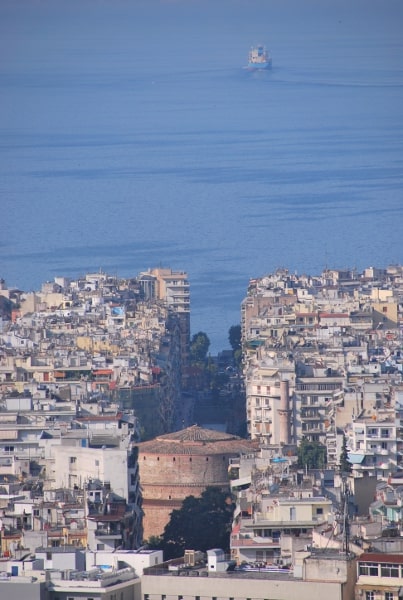 [August, 2011] One day, we walked in Thessaloniki in Greece without the group tour people, just following the suggestion in my guide book.
First we went up to Kastro to look over the city and then visited a church with an old woman in black, and another church whose garden was a tortoise's home, and so on.
Then I thought it must be very difficult to redevelop this sort of town, where you dig anywhere and find many treasures.
The look of the town becomes messy, too…