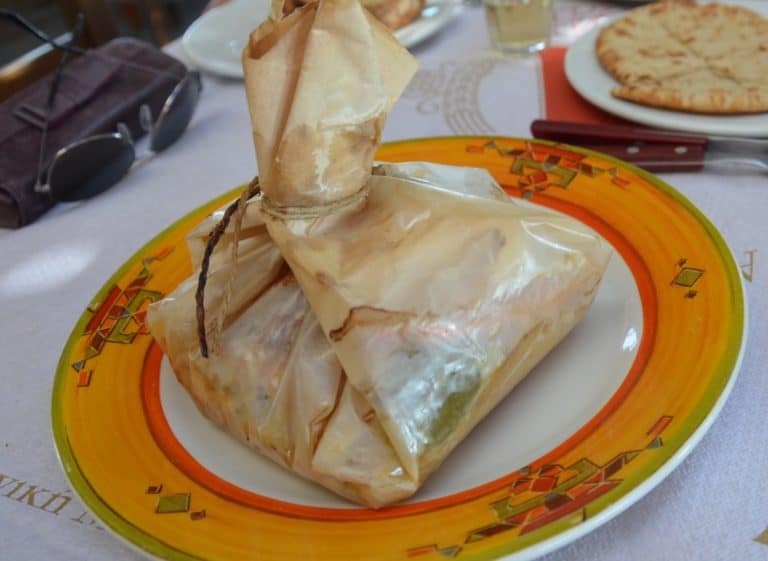 [ Aug.2013 ] The best bit of the Naxos tour was the Mikri Vigla beach and the lunch afterwards.
The sand on the beach was soft and comfortable and the water was sparkling like some gem stones.
The colour was like a bit greenish Aquamarine, which made me want some Aquamarine accessories.
We only had limited time there, which was a shame.
The lunch was at a restaurant called Taverna Aplafsi.
This was near the beach, but a little inland, so if they did not take us, we would not have gone there ourselves.
The foods were great.
Naxos is an island surrounded by the sea, but people eat meat more rather than going out to the dangerous sea to take fish.
There are lots of dishes of lamb, rabbit, and so on.
The photo is my lamb baked in a parcel, which was very tasty.
The price was reasonable, too.