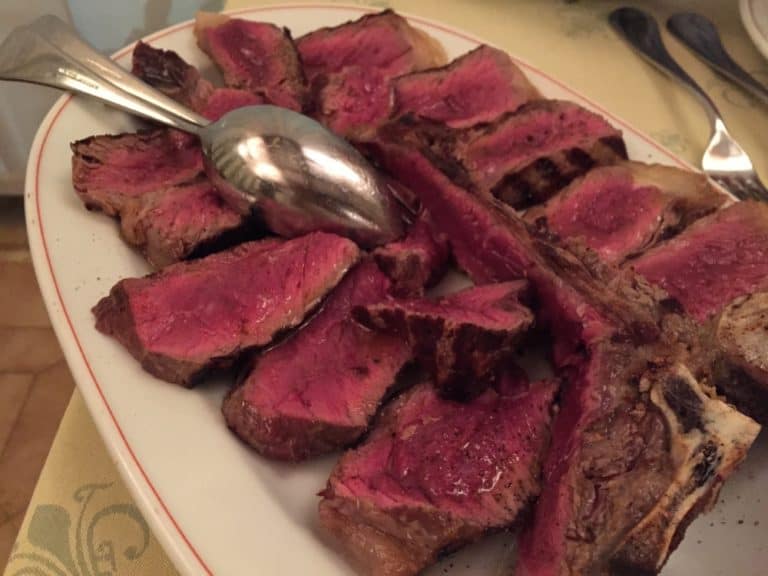 [ July, 2015 ] During our holiday in Calabria in southern Italy, we ate seafood everyday and by the end, I missed meat.
So, when we went back to Milan, we looked for a good meat restaurant.
We remembered one of the good Tuscany restaurants we had been to before, but we were not sure of the name, so we asked the hotel receptionist.
He said "That must be Trattoria Toscana da Giovanni.It is not far at all".
In fact, it was not the one we were thinking of, but we liked this restaurant very much.
When we ordered their house wine, they served us 1.5 litres of Chianti.
It was very good, but we could not finish it.
The price was very reasonable, so I did not feel bad about it.
The main dish was, of course, Fiorentine Steak.
As you can see in the photo, they cut it for us.
It was very tender and delicious.
This was for two people, which was not too much (Fiorentine is often too big).
The atmosphere of the restaurant was relaxing.
They were not trying to be posh or trendy, but just a traditional Italian restaurant.
This one was added to my list of restaurants that I want to return to in Milan.