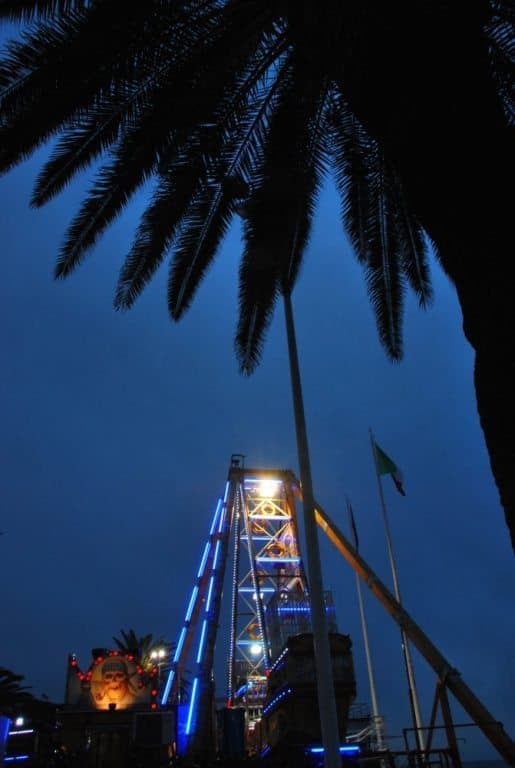 [Dec.2012] On the day the first snow fell and stayed in Milan, we went over the mountains to Liguria, which is a little bit warmer.
For the first time I went to west of Genova and stayed one night in Finale Ligure where a friend of mine who loves rock climbing recommended.
It has got a stretch of beach.
It must be very crowded in summer, but this time in December, only the fun fair had some crowd.
We stayed in a three star hotel called Hotel Medusa.
The room was nice with the sea view, but I felt it was a bit over charged.
My husband told me that in Liguria, hotels are usually expensive, because not only the weather is nice there and it is fairly close to Milan, but also the land space is small.