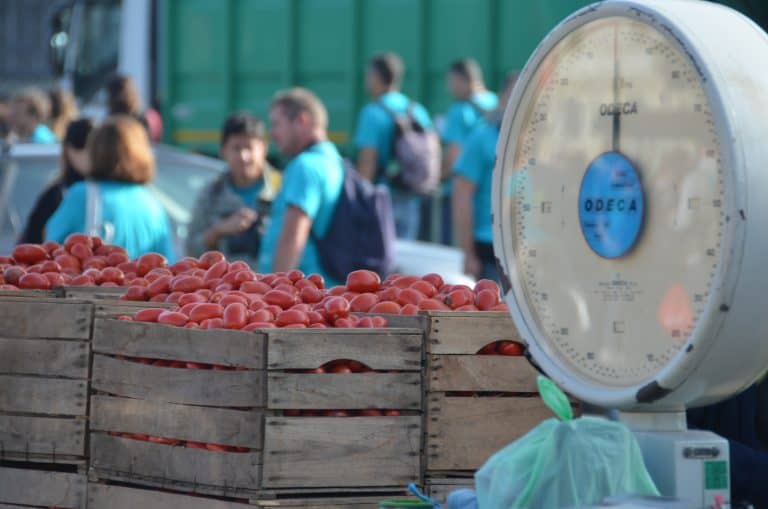 [ Sept.2016 ] Following the Photomarathon in Milan in June, we joined another one in Turin, Italy, because we enjoyed it so much in Milan, though we did not win any prizes.
As before, we got together at 9 am and registered, received the blue Tshirt, and so on.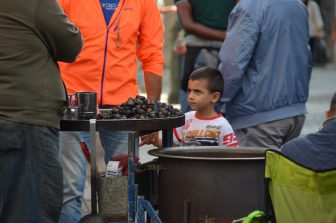 And at 10 am, they announced the first three themes: 'autumn colour' 'naturally practicing eco life' and 'the city life with the eyes of children'.
We walked around the city taking many photos according to the themes.
I felt 'Eco' was very difficult and took some photos of rubbish bins and some bicycles.
It was really a nice sunny day, ideal for taking photos.
I took many photos which are nothing to do with those themes, too.
When we gathered at 1 pm, they delivered local cola drinks, bottles of water and baseball caps, which did not happen in Milan.
Apparently Turin was the birthplace for the Italian Photomarathon and some of the restaurants gave the participants 10% off if you were wearing the blue Tshirt.
They announced the number of participants was 1300 this time.
The themes announced at 1 pm were: 'bottleneck' 'I trust you' and 'connection'.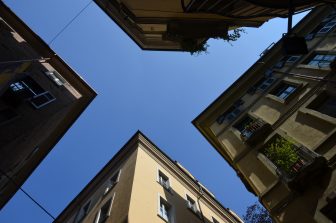 And the ones announced at 4 pm were: 'quadrangle' ' the sky of Turin' and 'blank paper'.
They are not at all easy because each word has hidden meanings, too.
For example, blank paper in Italian means 'do whatever you like', not like in Japanese where blank paper means 'back to the beginning'.
The photos we took had to be uploaded by the end of the next day.
When I tried that after work, the server was out of order because too many people were trying uploading.
I was in a panic, but after making all the photos small and trying for two hours, finally I managed to upload my photos.