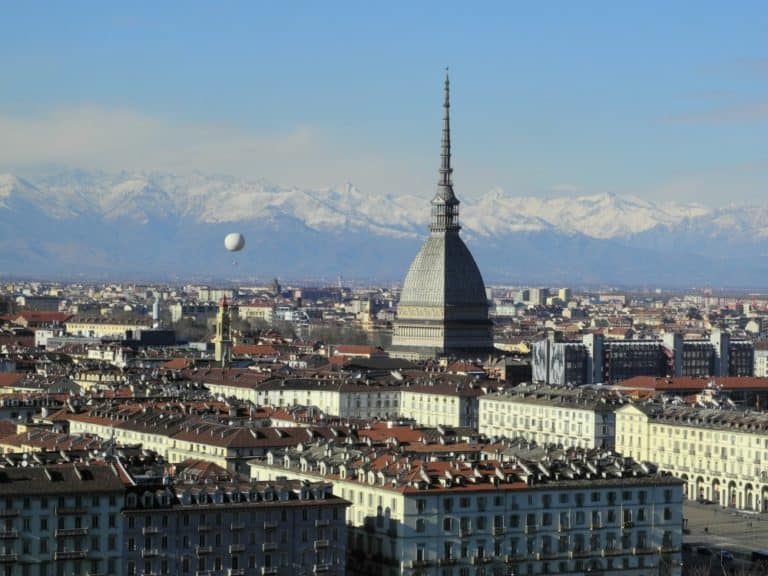 [ Feb.2016 ] On the other side of Po river away from the centre of Turin in Italy, there is a hill called Monte dei Cappuccini.
We went up there by car, but it would take about 15 minutes on foot.
This is the photo of the view from the hill.
I could see the city and the snow mountains of Alps very clearly.
Turin is the 4th largest city in Italy by population and the third by economic power.
It is famous because of the headquarters of FIAT car maker.
The 'T' of FIAT stands for Turin.
It is also famous for its football team, Juventus. Historically, it was the capital of Duchy of Savoy since 1563 and when Italy was united in 1861, it became the first capital city of Italy and lasted for 4 years.
When we come to Turin, we always have some businesses, so we have not done the proper sight seeing yet, but there seems many places to look at such as Royal Palace which is listed as a World Heritage site and Mole Antonelliana which is the film museum now.
Around Christmas time, apparently they illuminate this Monte dei Cappuccini in blue.