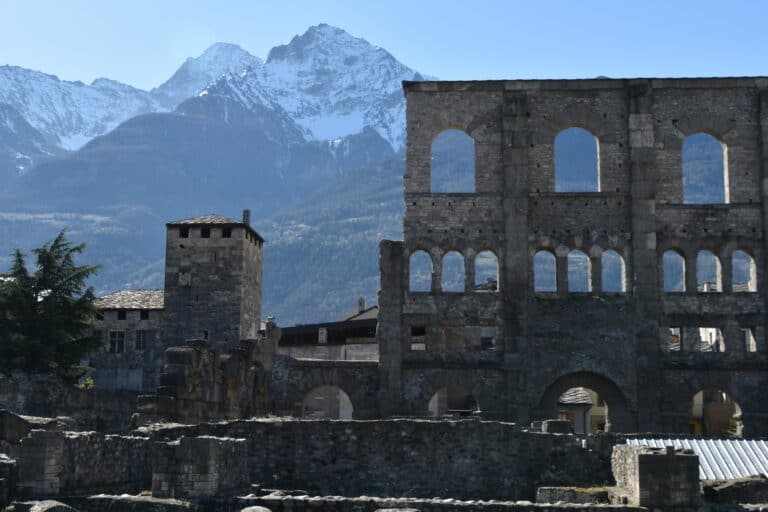 [Apr. 2023] Aosta, located in the Valle d'Aosta region in the north western part of Italy, is known as "Rome of the Alps" and has many Roman ruins.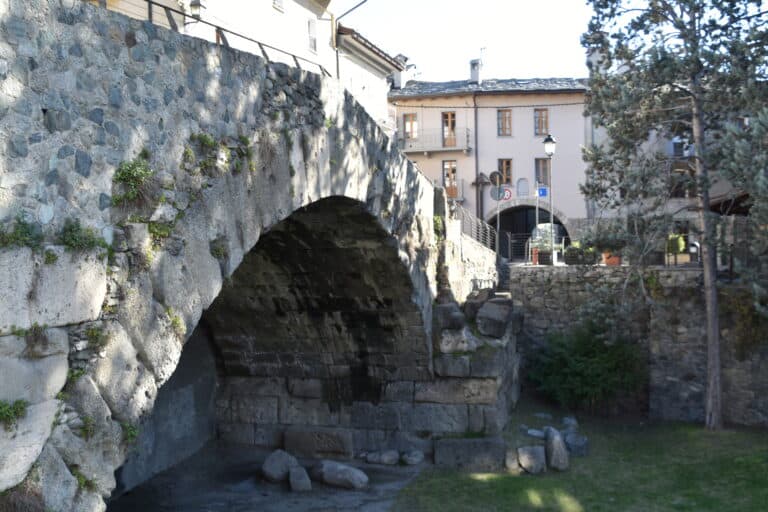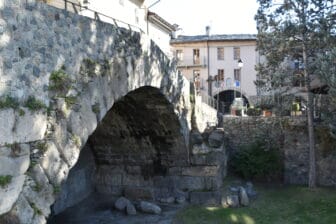 On our last day here, we got a map at the hotel and started sightseeing.
First up was the Roman Bridge.
Now the flow of the river has changed, so it is a strange sight that only the bridge remains.
The bridge is believed to have been built at the end of the 1st century BC.
The slope is tight and the stone pavement is difficult to walk on, so it must be a nuisance to the residents who have to pass.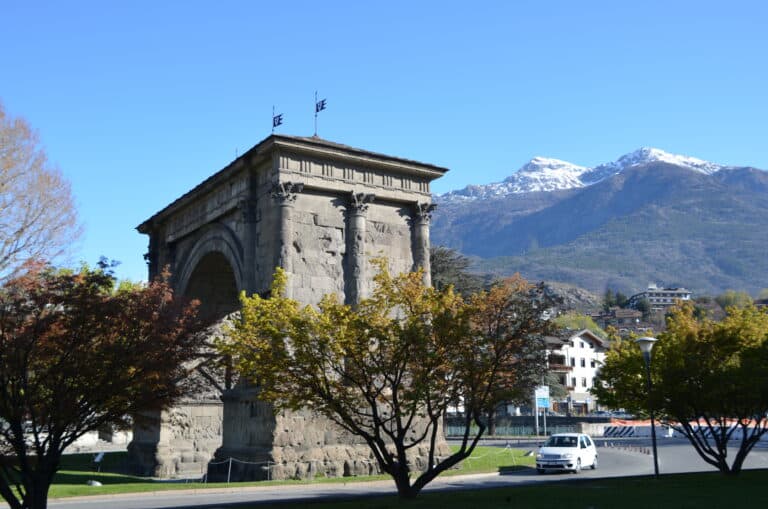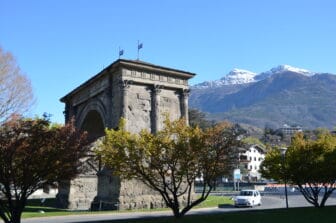 Then there is the Gate of Augustus.
The gate was built to commemorate the Roman army's conquest of the indigenous Salassi tribe and the establishment of the town in 25 BC.
From this gate, we followed the main street and turned right on the way to St. Orso Collegiate Church.
The church dates back to the 11th century.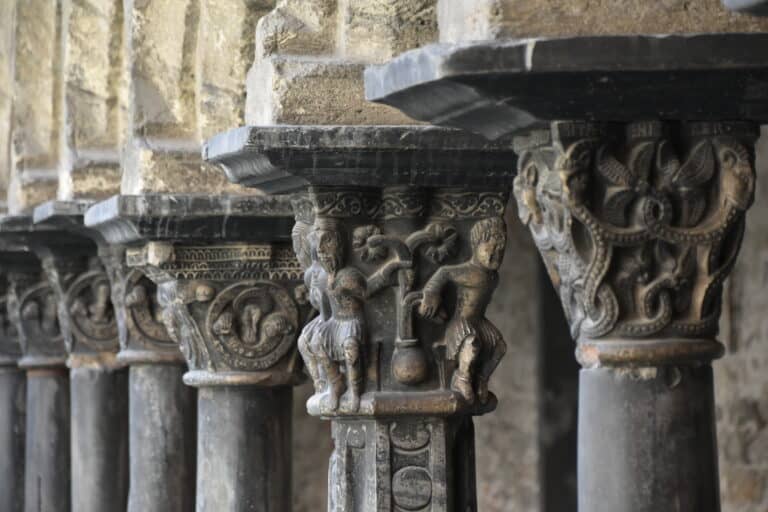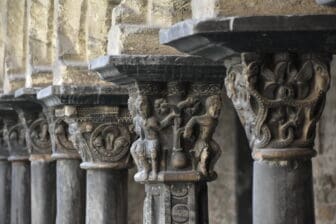 If you take a tour for €2, you can see the frescoes inside, but the timing didn't match for us, so we only saw the church and the cloister.
The cloister alone is worth seeing, though.
Each pillar has interesting carvings.
I didn't think they were very Christian sculptures, but according to the tourist map, they represent scenes from the New Testament, and the life of Saints of Aosta, Saint Orso.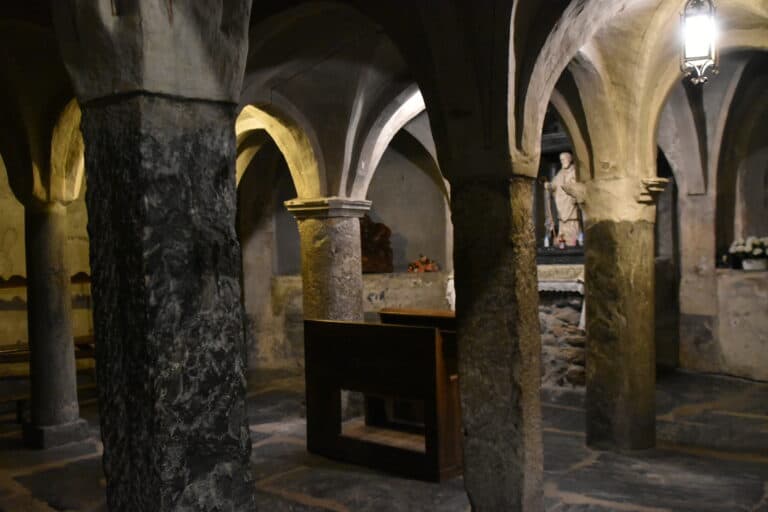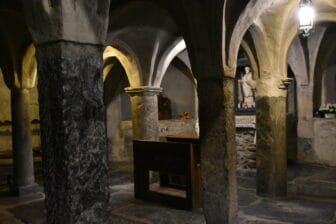 It was a pity that part of it was under repair.
The church itself was also nice with its warm colours of marbles.
Crypto looked good, too.
Leaving here, the next thing we saw was the Roman Theatre.
We paid €8 per person here and bought a ticket which allowed us to enter 5 places.
I've been to many ruins of Roman theatres, but this one has a unique atmosphere because the stones are grey.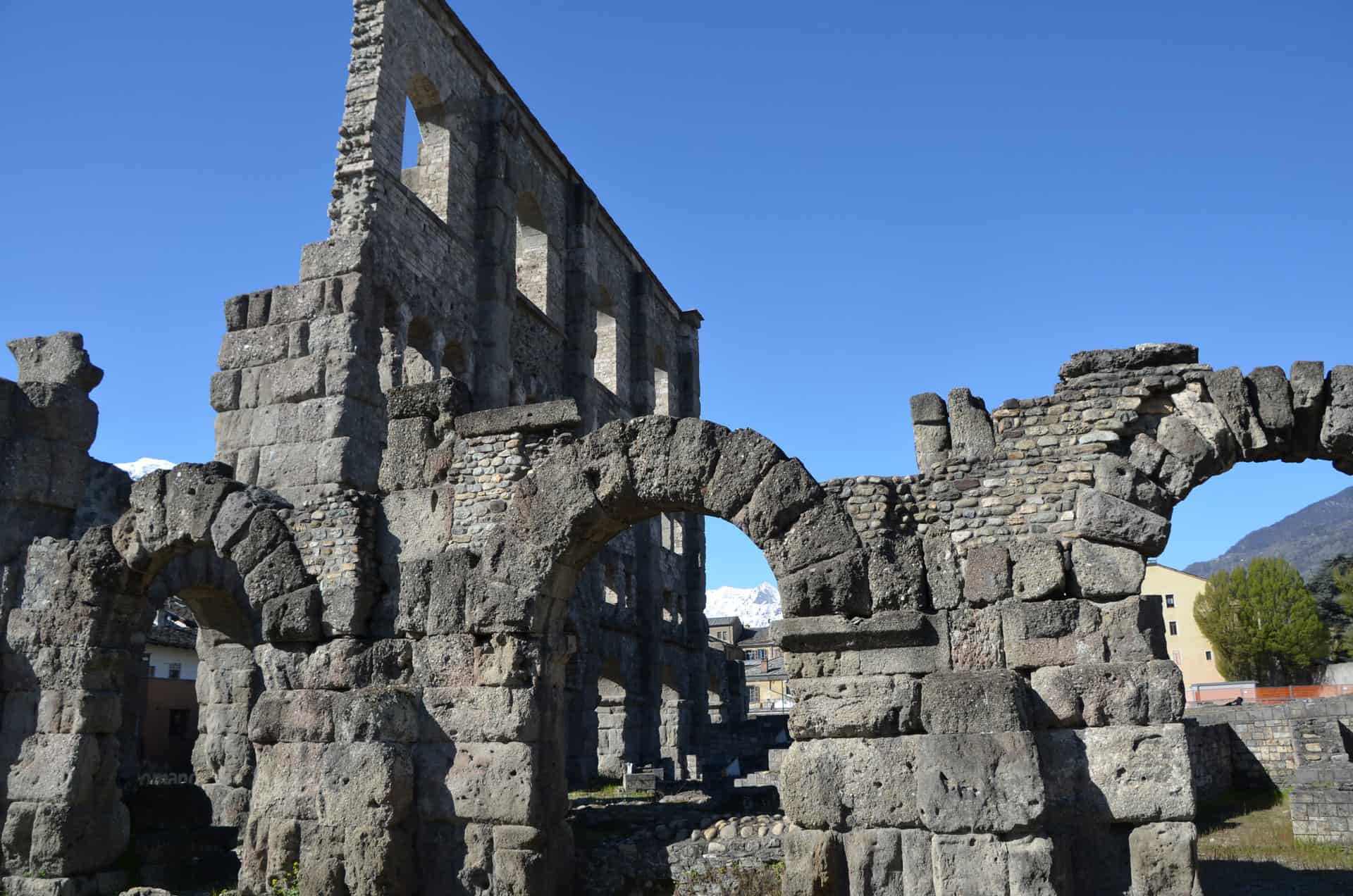 Fortunately, it was a sunny day, so the colour contrast with the blue sky was wonderful.
What's more, we could see the snowy mountains in the background, so even this grey stone looked great.
All that remains is a stone framework, but according to a laser scanning survey conducted in 2010-2012, it appears to have been beautifully decorated.
They found that it was made of multicoloured marbles, had elegant columns, and was decorated with bronze statues.
When I look at Roman ruins, I always think that the technology, aesthetic sense, and lifestyle of the Romans in general are very close to modern values, but later in the Middle Ages, there was more conspicuous regression than progress.
I wonder why.