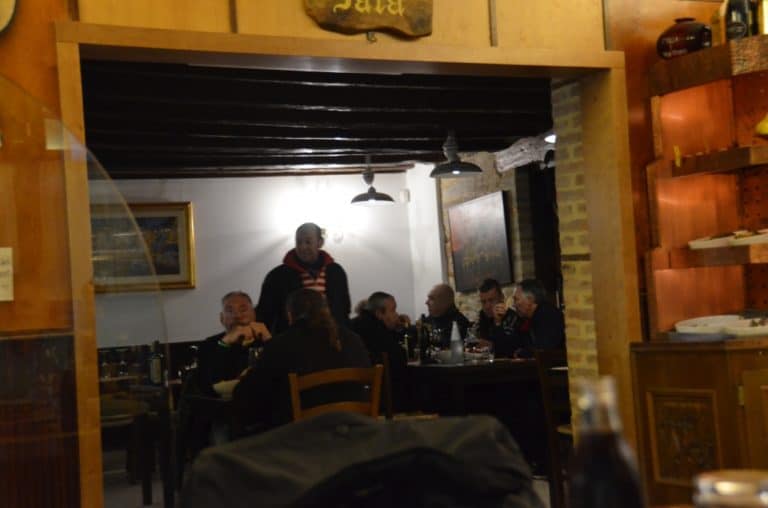 [ Oct.2015 ] We had our last meal in Venice in a restaurant recommended by the gondolier whose gondola we travelled in on the first day.
The name of the restaurant was Torattoria Antico Calice.
When we went inside, we found that most of the customers were gondoliers, as you can see in the photo.
It was probably similar to the noodle restaurants along the national highways in Japan where many truck drivers come to eat.
It had a special local atmosphere where manual labourers get together.
I chose that day's special menu item, the handmade pasta with boar, which was very good.
It was just right for me, as I was missing eating meat after eating so much seafood.
Some of my family were not hungry enough and so shared a pasta dish and a starter.
The restaurant did not mind this kind of unusual request at all.
We were all very satisfied when we left Venice by water taxi, where we had had many experiences.