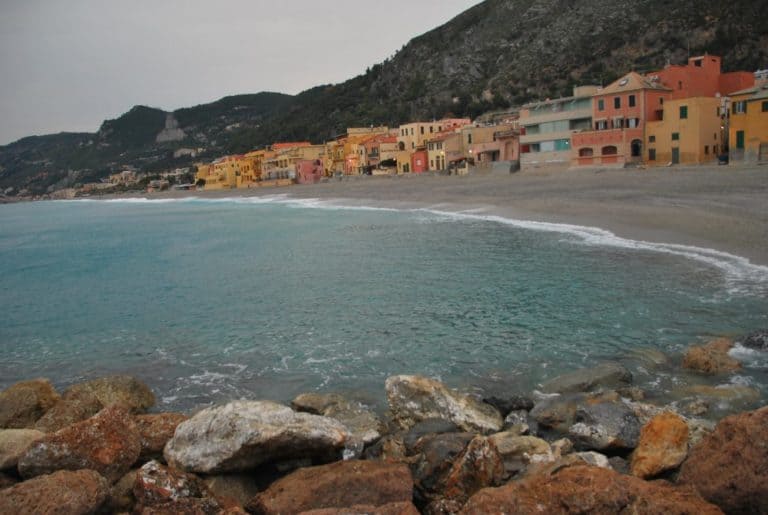 [Dec.2012] The second place Roberto, the taxi driver, took me was Varigotti, a small seaside village in Liguria, Italy.
It is a pretty place with pastel coloured small houses on the beach.
In summer it is very crowded with bathing people, but in the late afternoon of the winter day I was there, only a few people were around and it was difficult to imagine the bustle. According to the signboard at the entrance of the village, all these colourful houses were for fishermen and the structure is not common around here.
It said that they are similar to the ones in north Africa.
Roberto said that all those houses are holiday homes now.