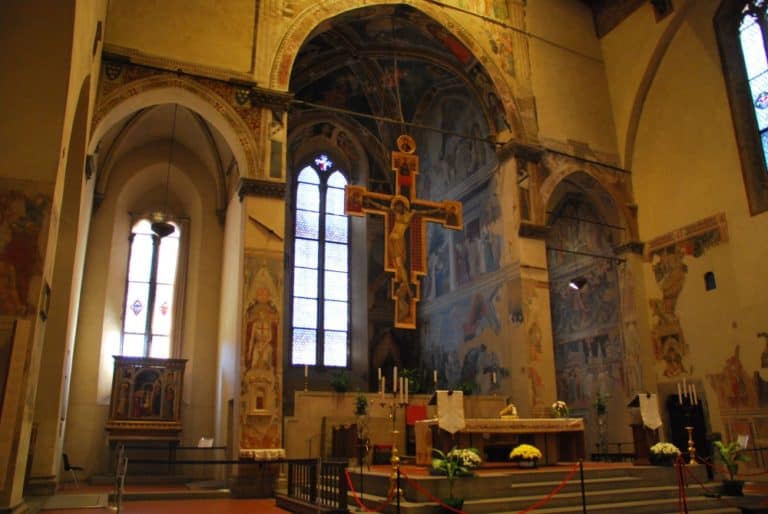 [ Nov.2014 ] The main attraction in Arezzo in Italy would be the paintings in Church of San Francesco.
This "Legend of the True Cross" was painted by Piero della Francesca from 1452 to 1466 and it is behind the main altar.
We needed to book to see this and got a slot of 1 pm.
It is a church, so people were haning around, but when the time came, the staff made them get away.
We were using the toilets which was behind the 'private' door, when they called us to go out.
Finally we saw this famous picture.
Francesca depicted about 10 episodes from a 13th century text called "Golden Legend", which is a story regarding the cross on which Christ was crucified.
All the pictures were high on the ceiling, so we had to keep looking up and walked around.
I should have known the story beforehand to appriciate more.
My favourite was the Annuciation in which the Virgin Mary stood in red dress.
These paintings were restored recently taking 15 years, as Francesca was revaluated in the 20th century.
By the way, there was a work of Antony Gormley, a British sculptor in this church, whose name is "Sprawl".
I felt familiar as we had seen his work a couple of years ago near Liverpool.