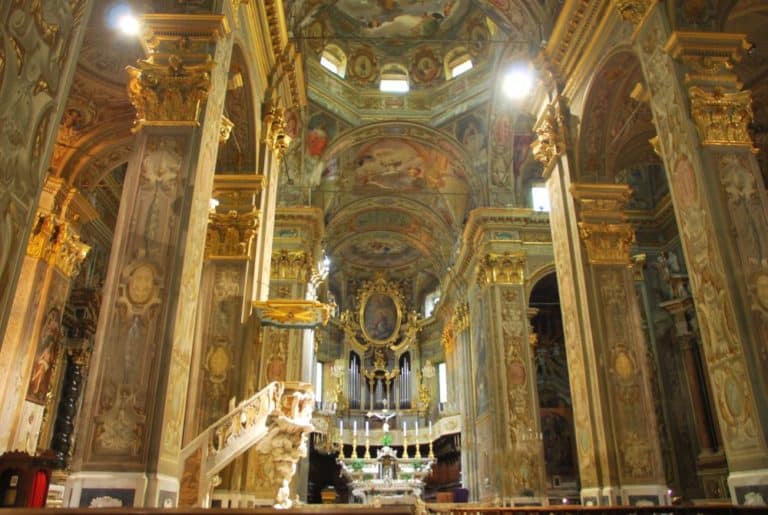 [Dec.2012] The day when I went to Final Borgo in Liguria, Italy was very cold.
Though the village was very pretty and I could keep walking and taking photos, I needed to get warm somewhere inside.
So, although its exterior was not attractive at all, I went into a church there.
I was so surprised to see the gorgeous interior.
The size is substantial, too, too big for this small village.
I searched and found that this Basilica di San Biagio was founded in the 13th century.
This town used to be a trading hub of wool and hemp, and San Biagio is a patron saint for wool.
When they rebuild the church after being attacked by Genova in 17th century, the church was enlarged and became as big as this.