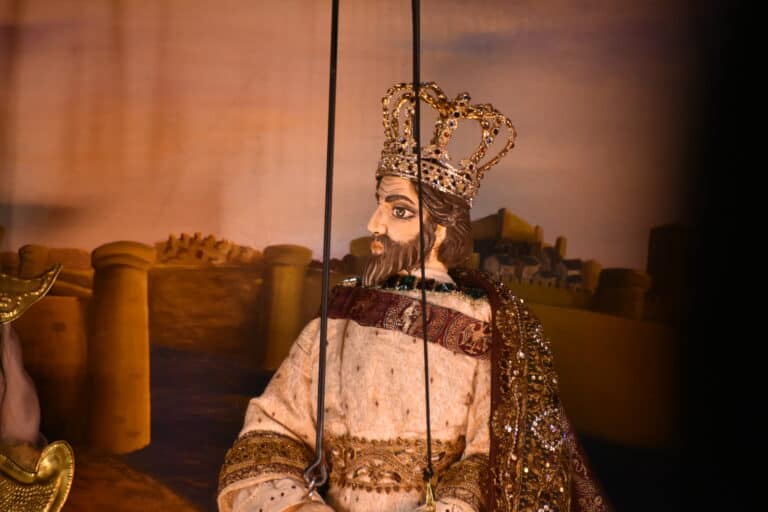 [ Aug.2022 ] Sicily has a unique culture among Italy, and one of them is the puppet show.
On the third day after we started "living" in Syracuse, we went to see the puppet show.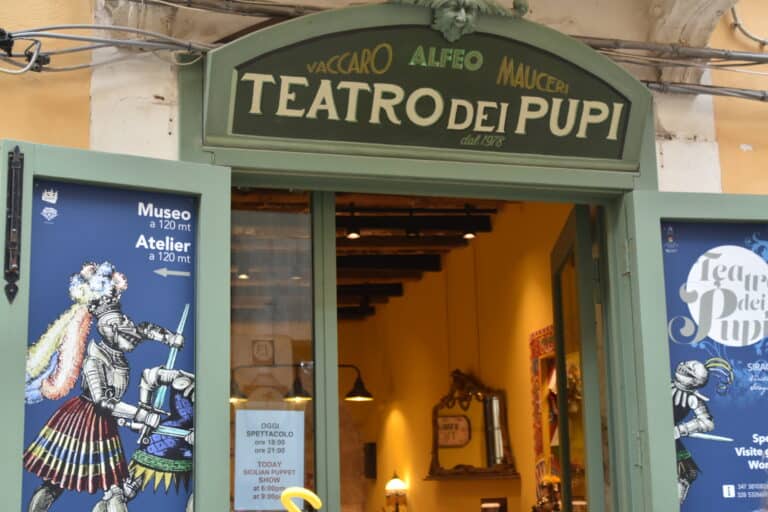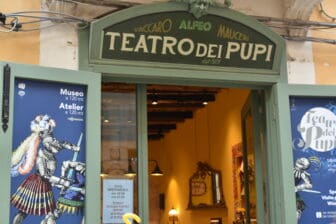 We booked online in advance.
Tickets are reasonable at €10 per person.
When we entered the small theater in time for the 6:00 pm performance, we found that the other audience members were all with children.
The seats were decided properly, and we were guided to a certain place.
Children were grouped in the front seats near the stage.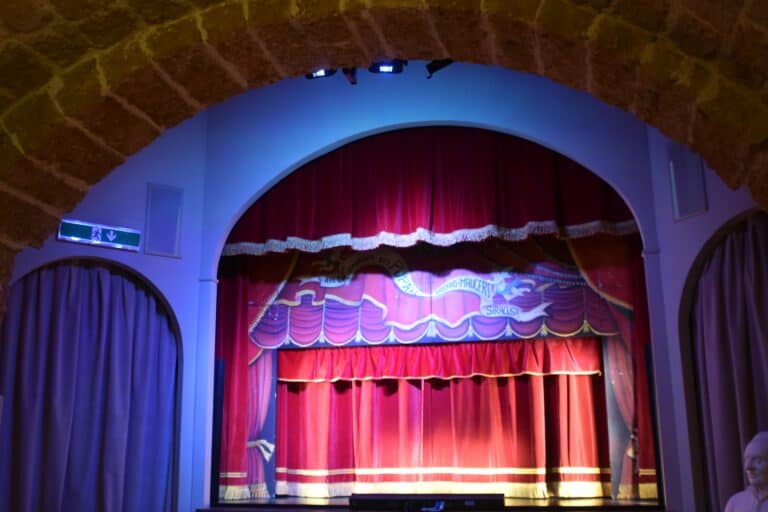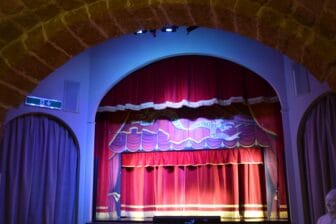 Some children who were separated from his or her parents came back to his/her parent's place half crying.
During the greeting before the start, a beautiful woman (in Syracuse, you can sometimes see beautiful women with clear facial features. This was the third woman on the third day) gave us a summary of the story in English, but I didn't quite understand it.
The program we saw was entitled "La Disfatta di Gradasso (the defeat of Gradasso) ".
Gradasso is a powerful Saracen king depicted by the 15th-century Italian poet Matteo Maria Boiardo.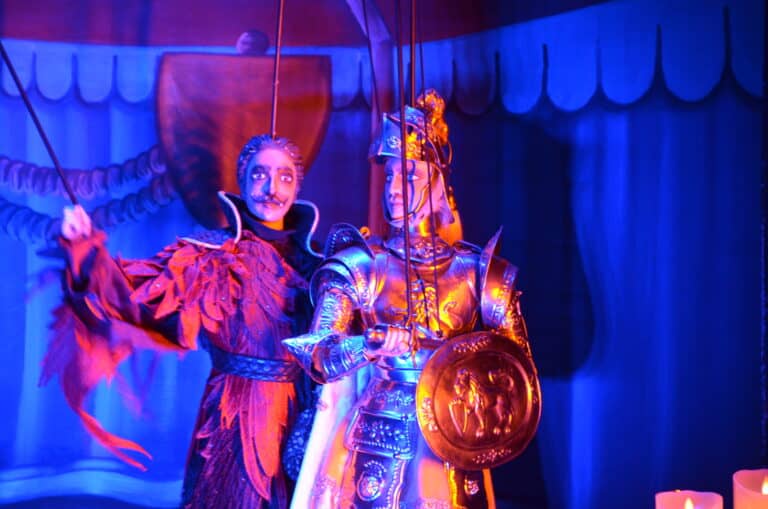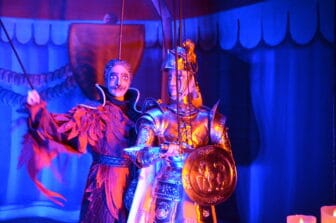 While France and Spain were involved, there were scenes of one-on-one battles and scenes where strange fairies appeared.
It was a medieval knight's tale full of treachery and gore.
I wonder if the children who were watching it at front rows understood.
I thought it would be better to choose a story that was a little easier and kinder, but I heard that it is the tradition to stage a story about a knight's battle like this.
Originating in the early 19th century, the puppet show which is called the Opera dei Pupi features elaborate googly-eyed puppets around 80 centimeters tall.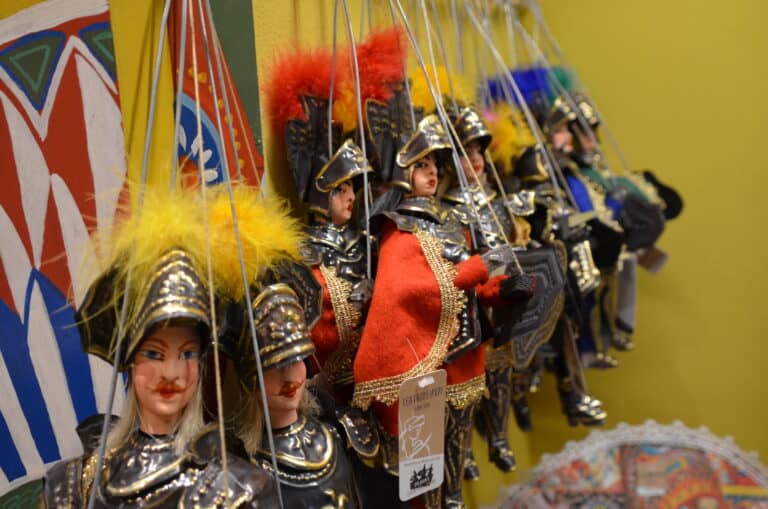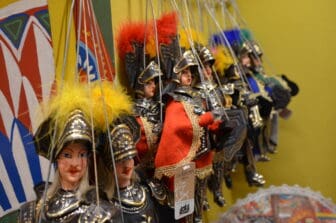 In the first place, it seems that it was an entertainment for the masses.
It was designated as a UNESCO Intangible Cultural Heritage in 2008.
My husband read online that this theater company in Syracuse was started by a group of young people trying to save a dying culture.
In the neighborhood of this theater, there was a specialty shop of Pupi (puppets), and there was also a puppet museum.
By the way, on this day, after having a delicious swordfish lunch that my husband bought from the market and cooked, we went to the ruins in the new town, but it was so hot that all we could do was to get there.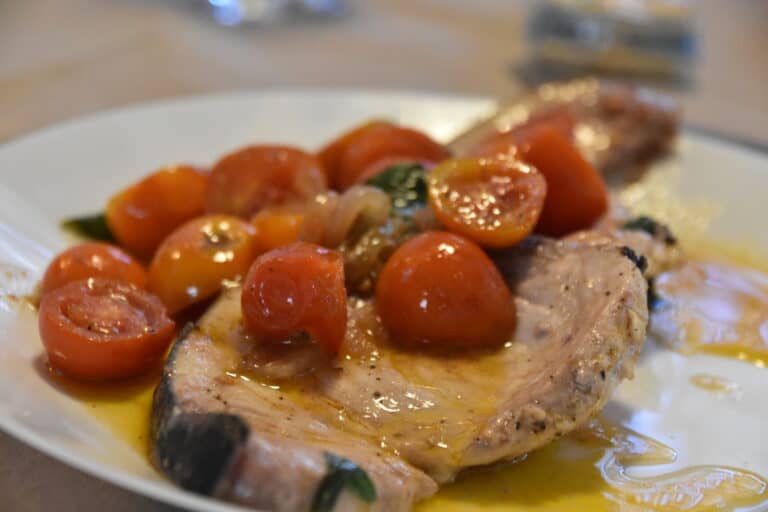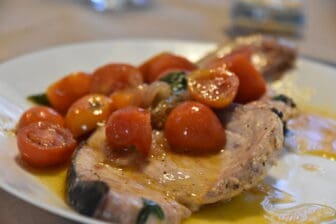 I was dizzy, so we went home without looking at the ruins.
The temperature in Syracuse itself was not that high, around 30 degrees Celsius, but it was much more humid than I expected, and it was impossible to walk outdoors for a long time.
I understood from the bottom of my heart that this is why people go out on the streets after dark.