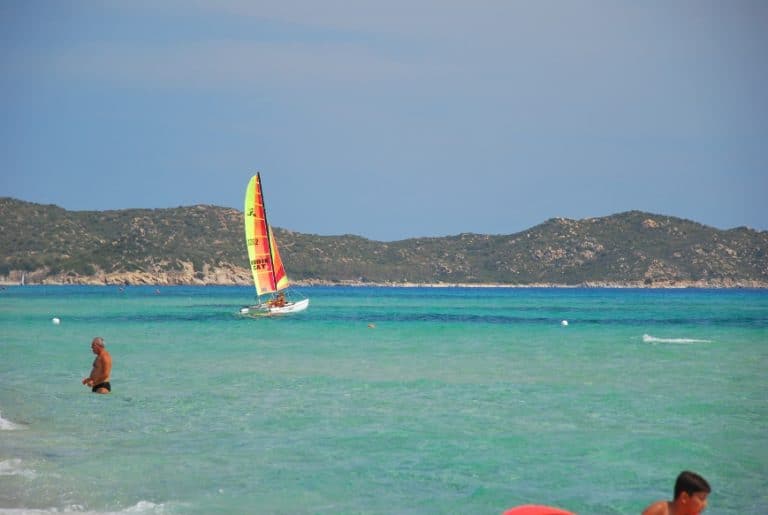 [August, 2010] Costa Rei was my home in Sardinia this summer.
There is a very long beach there.
It was August, so inevitably it was crowded by holiday makers, but not too bad.
Of course the sea was nice and clear and warm, and many tourists were spending all day everyday there.