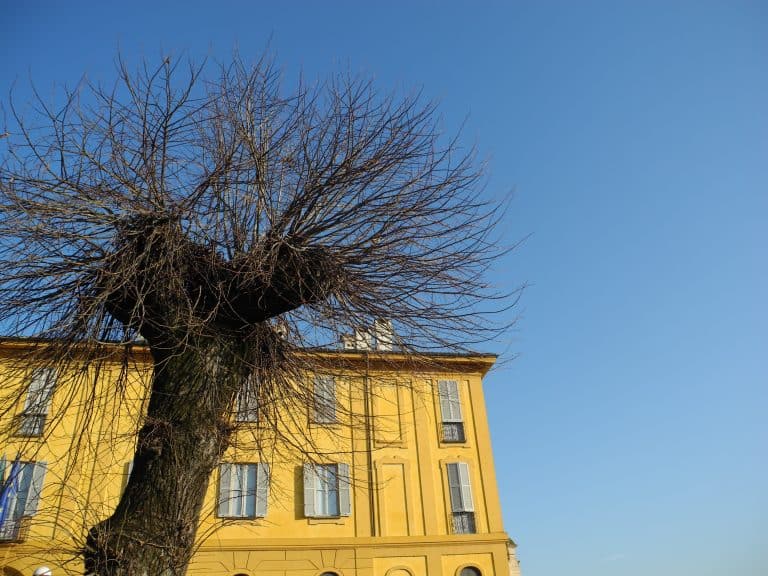 It seems that they often eat frogs outside of Milan in Italy, especially south west of the city.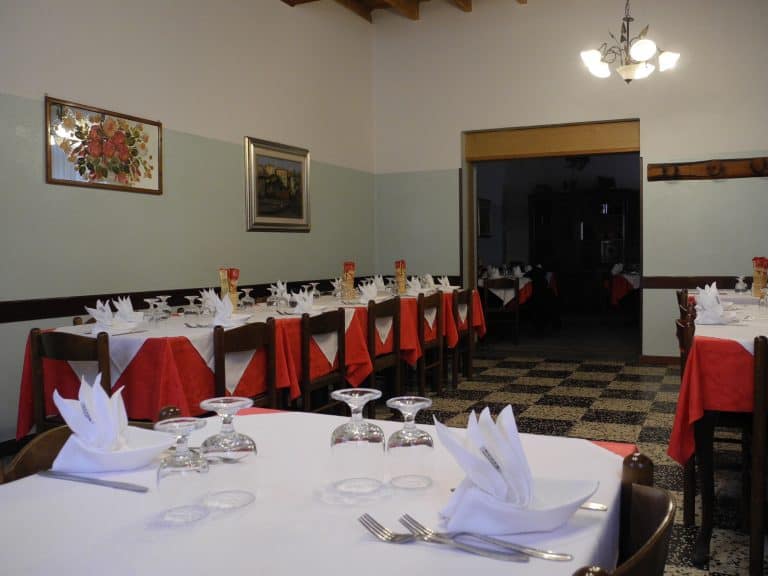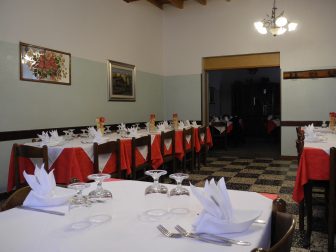 We had eaten them in Pavia before, but this time, we went to a restaurant called La Ca' di Ran (the house of frogs) in a country town called Moncucco di Vernate.
It is still within the Province of Milan, but the atmosphere was completely countryside.
It was a simple restaurant and when we sat at a table, an old man came up to us and asked "Do you want the starter, such as salami?", "Which wine do you want, red, white or sparkling?"and "Our main dishes are fried frogs, snails or small fish. If you want, we can cook some meat, too.".
There was no written menu.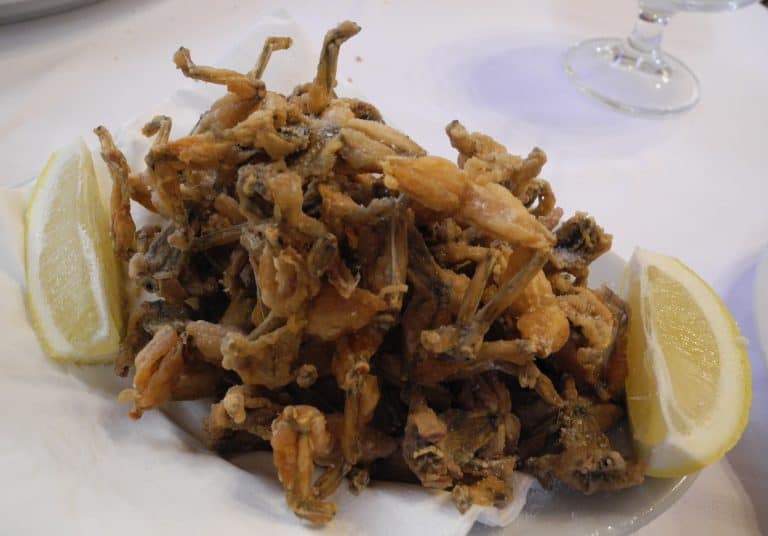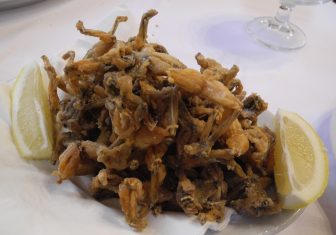 We ordered the starter and they served not only some kinds of salami, but also pickled vegetables and Russian salad, too.
My husband chose the risotto with frogs as the main, as this area is famous for rice.
I chose the fried frogs.
The frogs themselves do not taste much and they were simply fried with salt, which would go with beer very well.
They look grotesque, but I quite like them.
As for wine, it was Barbera, but not from Piedmont but the local one, which was a little carbonated.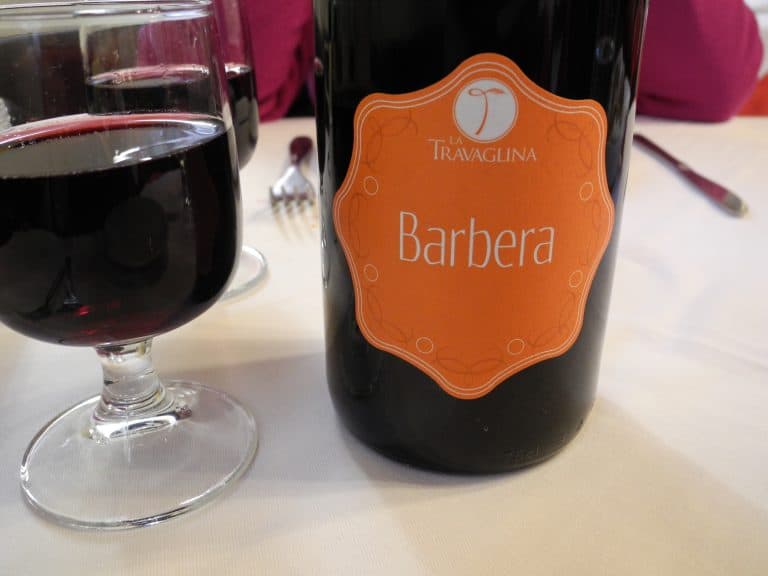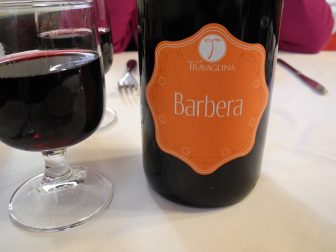 We had a dessert each and the bill was €64.
It was a nice and simple lunch.
By the way, the group of old people (6 old men and 1 old woman) came in after us and about a half of them were speaking the local dialect, for example, the number 500 is cinquecento in Italian, but they said "cincen".
Many of old people in Italy have a big appetite and they were, too, having the traditional course: Antipasto (starter), Primo (pasta or risotto) and Secondo (main dish).
After lunch, we went to Morimondo Abbey, a bit more than 10 km north of Moncucco di Vernate.
This was an abbey originally established by 12 Cistercian monks who came here from Morimond in France 1134.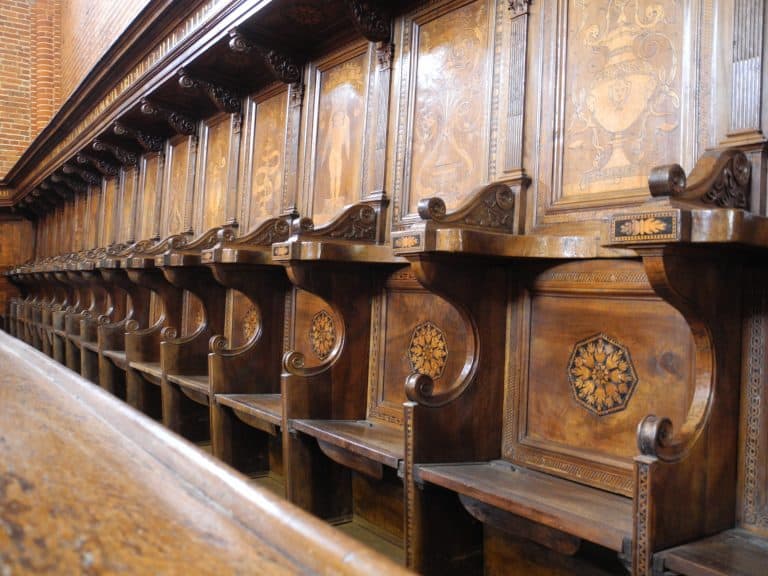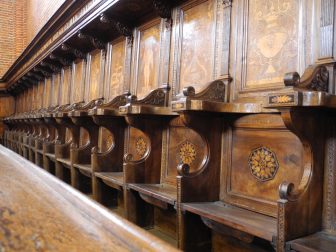 The landmark was a big brick church.
The guide who happened to be there with a small group was saying "Cistercian monks were utilitarian, so by building a big church, they protected their monastery building behind it".
At their golden age, there were 50 choir monks and 200 lay brothers apparently.
But Morimondo is situated about a half way between Milan and Pavia and because these two cities were constantly at war each other, the abbey was damaged many times and the monks were killed by those forces.
The decline started in the 14th century.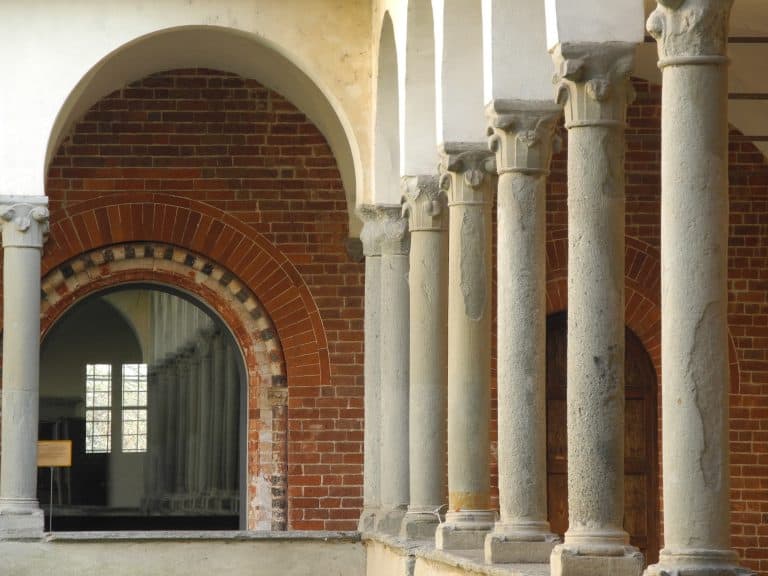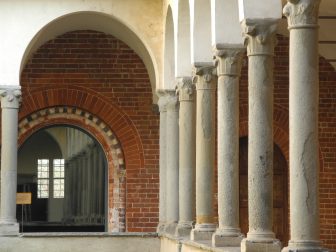 Their land was deprived in 1561 and the dissolution of the community imposed in 1798.
So there are no monks now.
The old women at the ticket desk said "There is no one here. Only us. We are like the nuns here".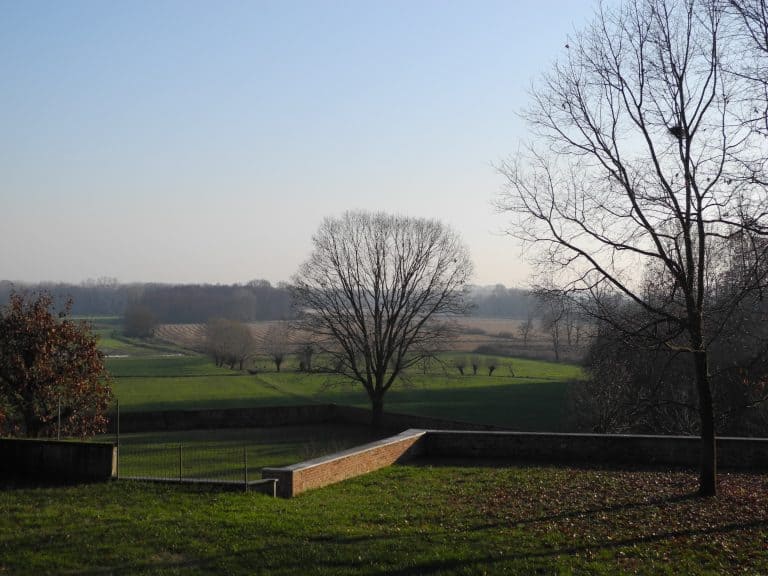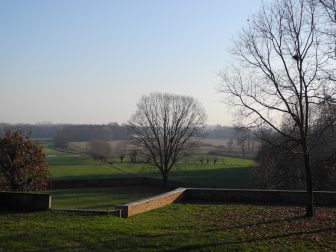 There was the lovely choir in the church and the cloister of the abbey was beautiful, but among thousands of world class relics in Italy, I would say this one was rather nondescript.
Putting that aside, it was a sunny but cold day and the fresh air and the view in the countryside was nice and refreshing.
[ Dec.2019 ]