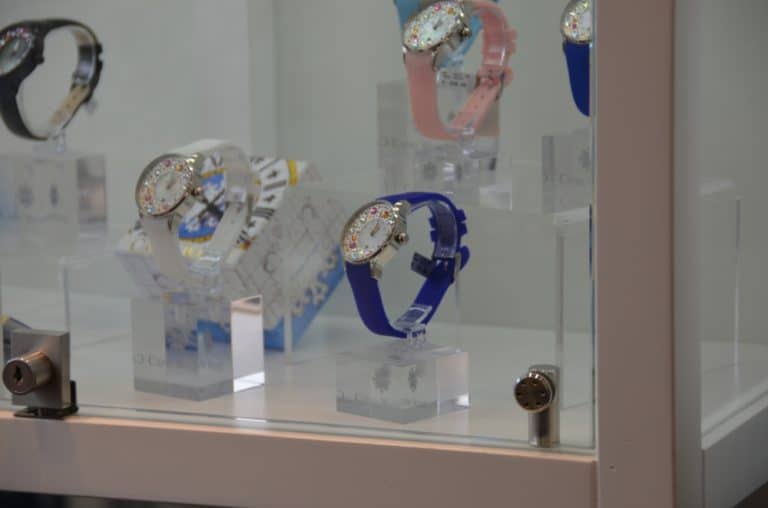 [ Oct.2015 ] When we arrived in Capri, a taxi was waiting for us.
Our guide, Salvio, had arranged it.
The taxis in Capri are convertibles and riding in them is lovely on sunny days. Unfortunately, we had rain on that day, so we had the roof up.
We went on the winding road, "Mamma Mia Road" up and up.
This road was paved by the Greeks at around 600 BC.
I guess the name "Mamma Mia" was made up by Salvio.
The destination was Anacapri.
There are two main towns in Capri island. One is Anacapri, the other is Capri, and the one with the higher altitude is Anacapri.
According to Salvio, from the port you can go up to the town by walking up the staircase of 777 steps.
"It is so inconvenient, but the house price there is 2 million euros!" he said with an exaggerated expression, which made us laugh.
He took us to a watch shop.
Capri Watches is a brand which was launched as a souvenir of Capri.
Salvio said "This design was born when a young couple was dating in the nature in Capri where many colourful flowers were blooming.
The girl asked the boy for the time, and he suddenly thought of making a watch with flowers".
Well, the colourful glass chips were scattered on the face, and it certainly does resemble a flower garden.
My family bought one.