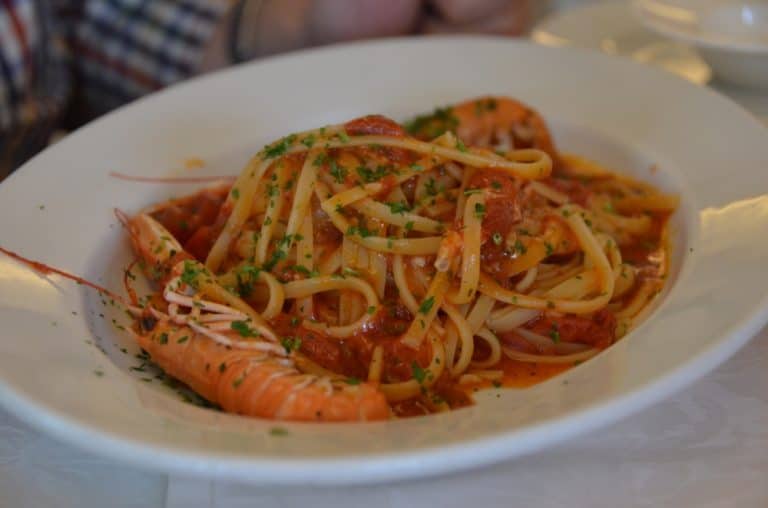 [ Oct.2015 ] The last thing in our Amalfi Coast tour in southern Italy was late lunch.
The guide took us to a restaurant called Calajanara in Conca dei Marini where there is an "Emerald Grotto".
I have been to the "Blue Grotto" in Capri, but did not know about the emerald one.
Unfortunately, the weather was not good so we could not see it this time.
Next time…
The restaurant was on the slope of the cliff, so we went downstairs from the main road to enter the dining room.
They are running not only a restaurant but also a hotel and a pottery shop.
This photo is the pasta we ate.
Every time I see this, I feel like eating it again…
In the pottery shop, we bought one decorative plate with a pattern of lemons, the speciality of this area. Now it is in our collection.
Amalfi Coast is apparently famous for the pottery with colourful designs.