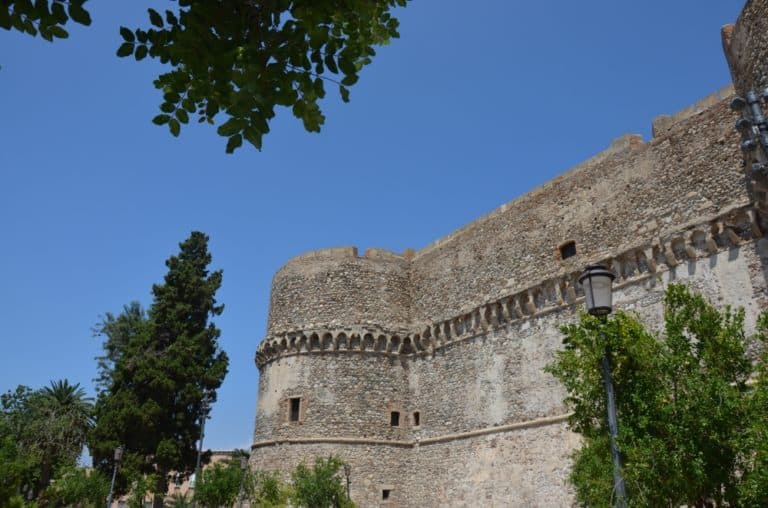 [ July, 2015 ] On the last day of our summer holiday in Calabria, southern Italy, we had a few hours before the flight, so we went to see the Aragonese Castle in Reggio di Calabria.
However, it was undergoing restoration works and we could not get in.
In fact, we could not enter any of the castles we visited in Calabria because of the work.
I looked this up on the internet and found that this castle partially collapsed in 1986 because of the inadequacy of the previous restoration work and it has been worked on since then.
Isn't that a long time?
As the name suggests, this was the 15th century castle built by Ferdinand the First of Naples, who was the son of Aragon King.
In fact, a castle had been here before that, so the correct way to describe it is to say that Ferdinand renewed the castle.
When Italy was united in the 19th century, some said this castle should be demolished because it represented the Spanish rule, but the others insisted that the historical architecture should be kept, so it is still here.
There were some flowers made of veneer in the small park surrounding the castle.
Each one has a person's name.
Apparently, these people were killed by 'Ndrangheta, the criminal organisation of Calabria.
These flowers are here so that people remember them.