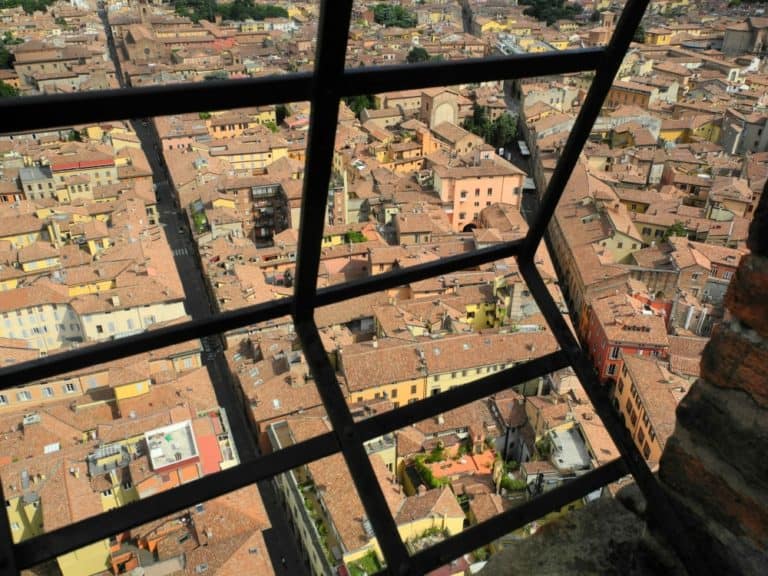 [ June, 2015 ] We could see this view after going up 498 steps.
The town is Bologna in Italy and it is a view from a tower.
Apparently, in Bologna, there were as many as 180 towers between the 12th and the 13th centuries.
Interestingly, people do not know why they were there.
Currently, Bologna's population is about 380,000, but in those days it must have been a small town.
Imagine the view with a town of so many towers!
Even now, there are nearly 20 towers left.
The one we went up is called Asinelli Tower, which is 97 metres tall.
They think it was built in the early 12th century.
We went up the wooden staircase, on and on.
Actually, this was not the first time for me going up there.
The last time, about 5 years ago, it was in winter and the view with some snow was even more breathtaking.
This time I was climbing up, thinking "was it this hard last time, too?".